Post by Dave Homewood on Jul 4, 2010 18:14:44 GMT 12

This is a closer look at that guy, as big as I can get it.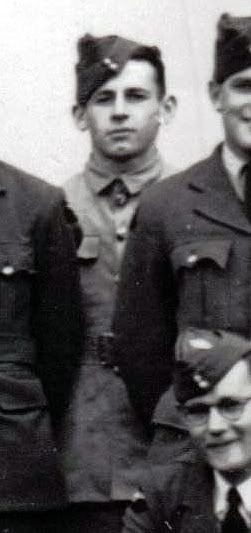 I don't think it is any different from the uniform that Jim Ross himself and others are seen wearing in this photo from Jim's collection, which was taken apparently at Harewood. I don't know if that was during his ITW training which he did at Harewood, or his later posting back there with No. 3 (GR) Squadron.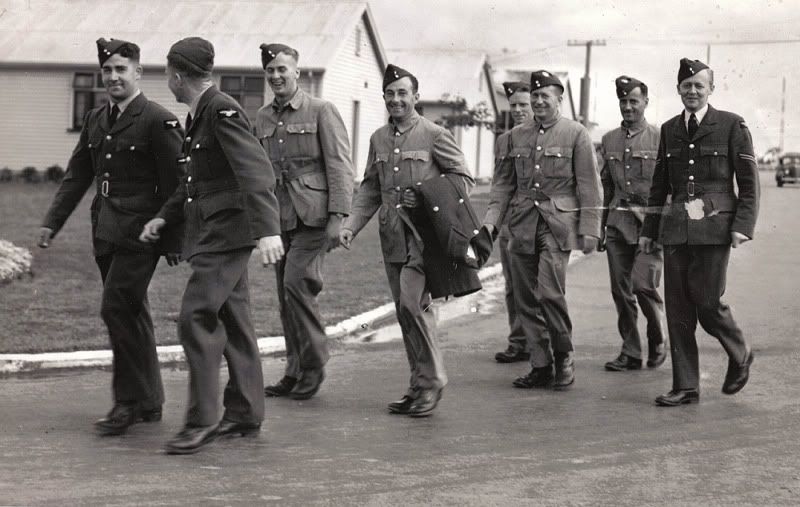 At either time Jim was not destined to be going to the tropics for a long time (he was issued his tropical kit at Whenuapai in September 1942, there are photos). I wonder, was it maybe a fatigues uniform? Perhaps a more stylish development of the lighter coloured uniform that many airmen got when they joined up that looked just like this but without any pockets?
As for your parade shot, can you please scan some sections larger to give us more detail? it's hard to see what's going on. Does that sign say SEA?