Post by Peter Lewis on Oct 2, 2009 20:15:18 GMT 12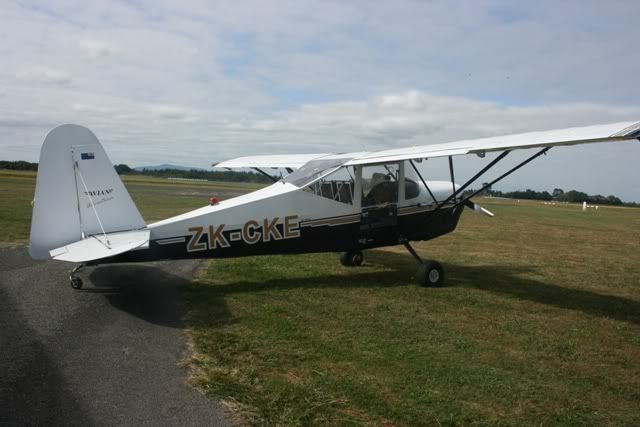 However its identity is not all that straight forward at this point! BFT was damaged in an accident at some stage in its past, and was rebuilt as CZW. CZW came to grief somewhere down south, Stewart Island I think, in the 1970s. This 1990s rebuild is actually using the BFT / CZW data plate, but a substantial portion of an early C182 Airframe (I dont know the rego) from an aircraft that was damaged beyond repair at Ardmore at some stage. Significant new components were also added, as were A188 bits (They are all the same part numbers!) to produce this aircraft which is somewhat of a hybrid!
Thanks for those details Bruce.
Filling in some of those details in a complex history for this 180:
N3162C
Cessna Aircraft Co., Wichita, KS S.Abd as
ZK-BFT
1/9/1954 Rural Aviation Ltd., New Plymouth Agents
2/9/1957 Southern Scenic Air Services Ltd., Queenstown
NZ Tourist Air Travel Ltd., Queenstown
Cr Milford Sound 13Feb62
10/7/1969 Aviation Contracts Ltd., Invercargill Rebuilt as
ZK-CZW
4/9/1969 Skeggs Fisheries Ltd., Dunedin
Hit by wave Ruggedy Beach, Stewart Island, 22Dec69. Reg canc 23Jan70.
12/11/1982 J M & B N Coulter, Auckland Rebuilt
10/6/1991 Academy Aviation Ltd., Auckland
Re-reg'd
ZK-BFT
, reg canc 13Nov91
13/11/1991 Academy Aviation Ltd., Auckland
18/8/2000 Meringa Farms Ltd., Taumarunui
re-reg'd as
ZK-FDP/2
, reg canc 18Aug00
18/8/2000 Meringa Farms Ltd.
current