Post by nuuumannn on Jul 27, 2013 15:05:59 GMT 12
Hi Guys,
Although not a New Zealand subject, the Komet is one of considerable interest and remains one of aviation's most bizarre concepts. Having placed these pics elsewhere I thought they might be of interest to you all. I'm certain New Zealand pilots would have seen these over Europe at some stage during the latter years of the war, however, a Kiwi connection that I know of is that as a youngster I used to work at East Fortune, where one of the aircraft featured here survives. Some years ago I had to carry out an assessment of the aircraft's condition for insurance purposes and get a value for it, which was harder than I thought. I contacted other museums with them and also auction houses; turns out despite the fact that it is a fascinating piece of German WW2 hardware, it's worthless! Only its historical provenance lends it any financial weight. The aircraft had belonged to the Cranfield Institute of Technology (CIT) and was loaned to the museum in the early 70s and when I went through the paperwork I found that Cranfield still owned it thirty years later. When I contacted Cranfield Uni - the successor of the CIT they had no idea they owned a Messerschmitt by default, which might have opened up a can of worms if they decided they wanted it back! Owing to no real need for a rocket powered interceptor I duly sent them the ownership transfer papers and the deal was done!
So, without further ado, here is the Me 163 in detail.
These images are of four surviving Komets, the majority of them being of Me 163B-1a Wk Nr 191659 at East Fortune. The other aircraft are 191904 in Berlin, 191316 in London and "120370" in Munich.
Side views; 191659 top and 191904 bottom.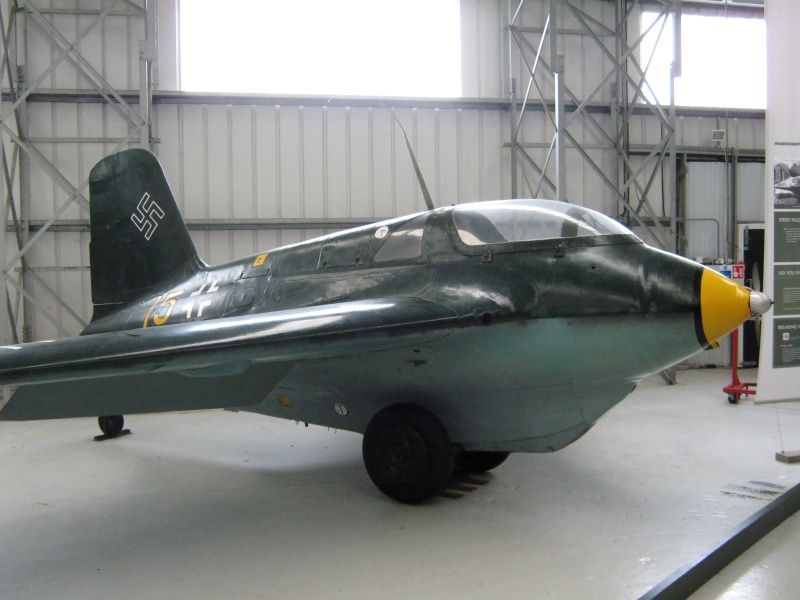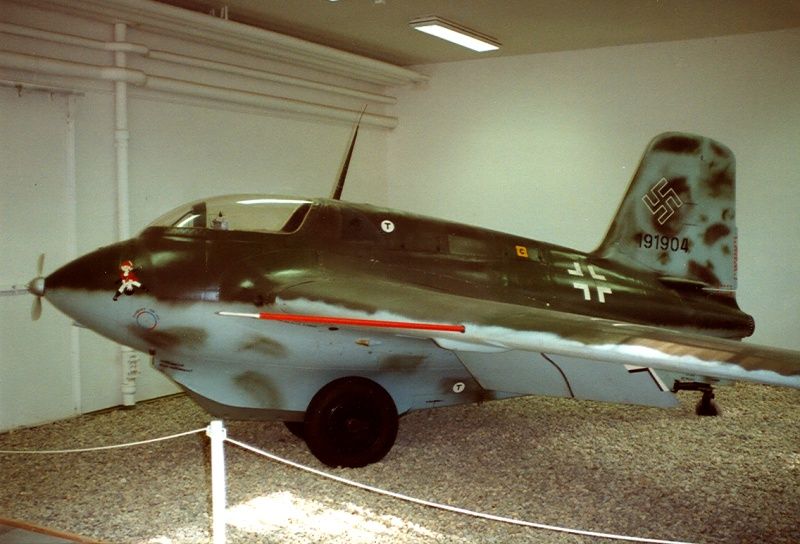 Nose; the hole just above the skid is the tow cable attach point.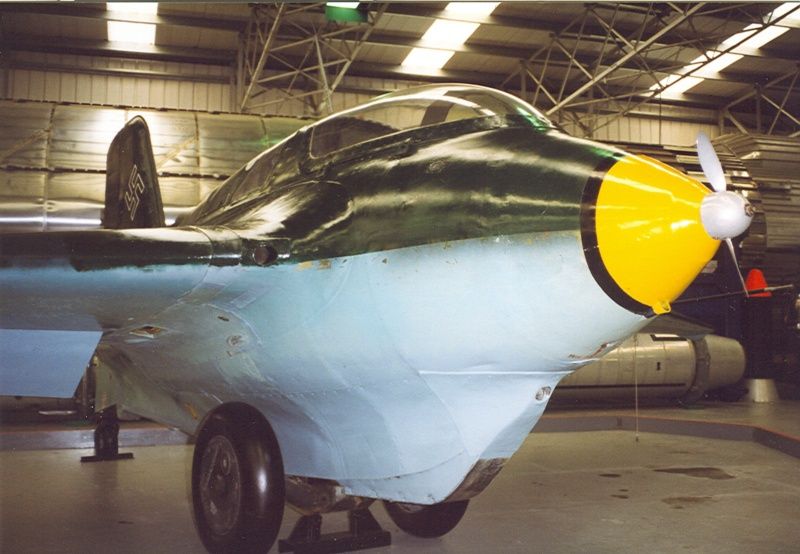 Tail.
Exhaust.
Trestle point on LH underside forward of tail wheel. The hole is a lifting point.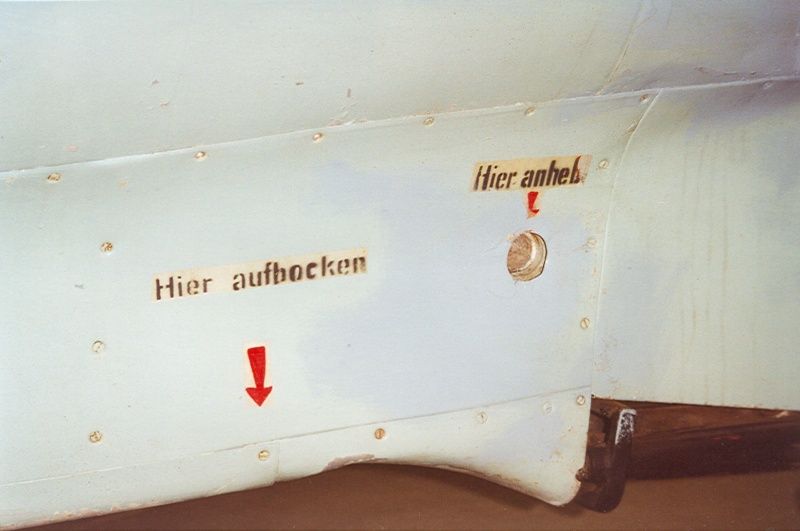 Fuel drains from RH side looking forward.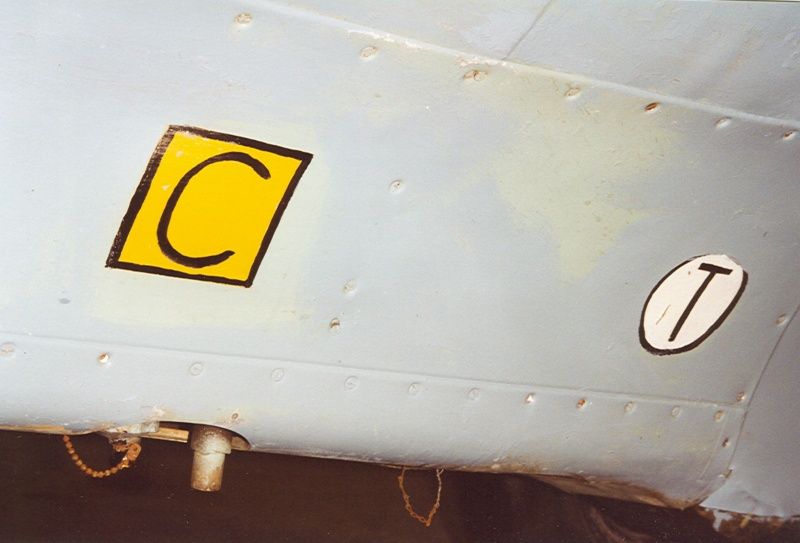 RH lower gun access.
LH gun port.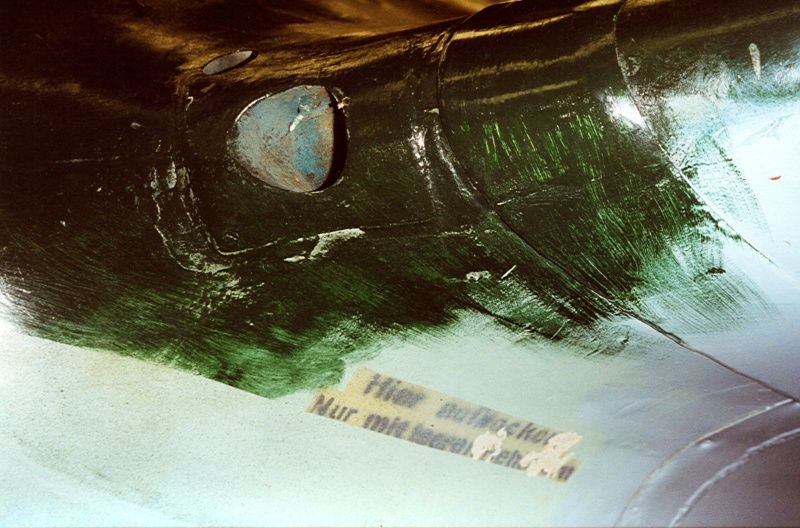 LH fuselage filling point under cockpit. Compressed air at 130 atu pressure and hydraulic fluid.
Ground power point RH nose.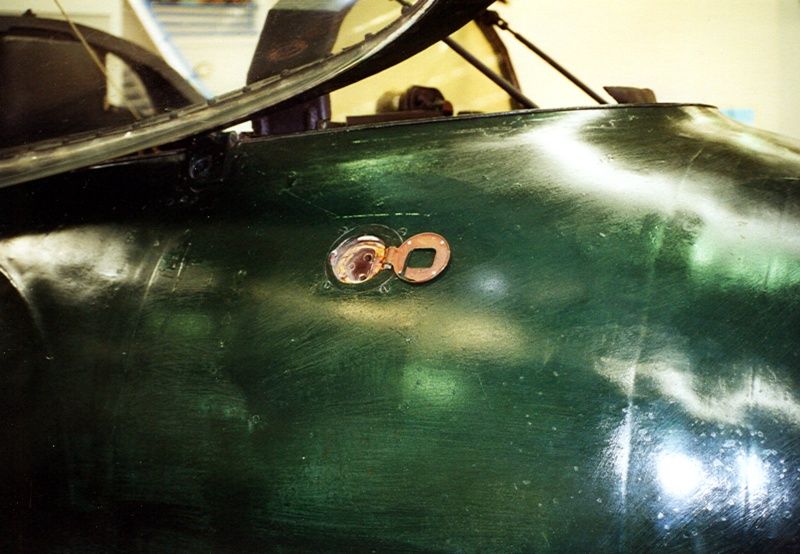 Radio aerial.
Ammunition storage from RH looking forward, 60 rounds per gun.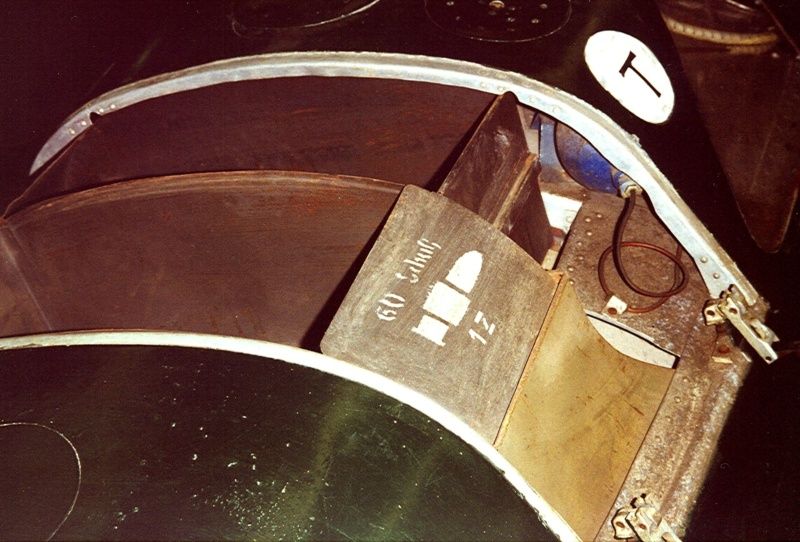 T-Stoff refuel door.
C-Stoff refuel access RH.
RH engine inspection door.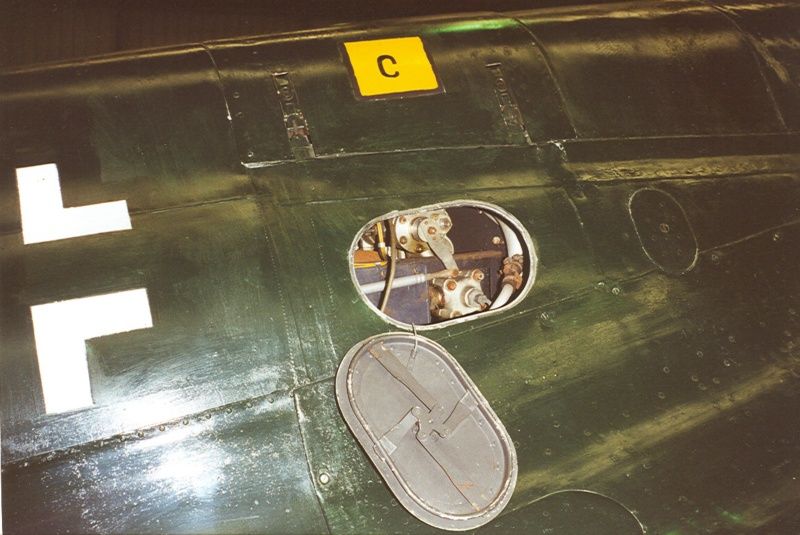 Powerplant was one Walther HWK-109-509A bi-propellant rocket motor. This particular motor is unique; although an it is an HWK 109-509A2 variant, it is a ground test example only and is fitted with a non-standard T-stoff cooling system. Note the large duct protruding downwards from the motor section.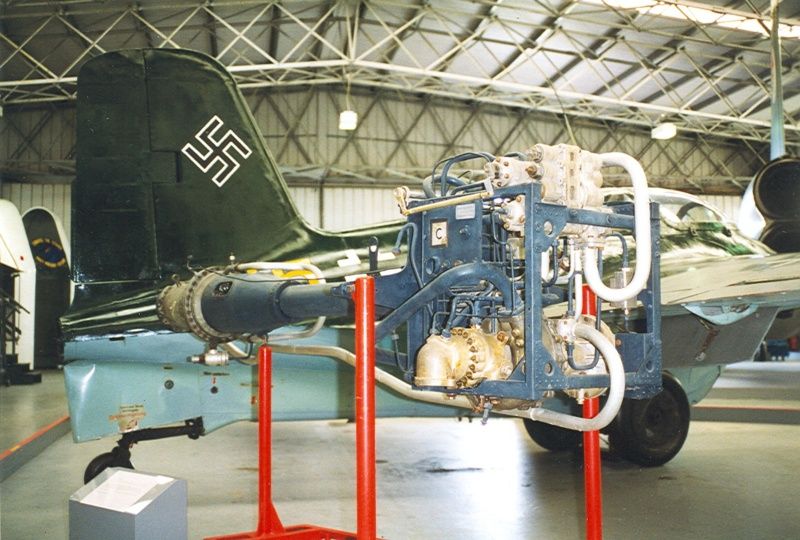 The thrust chamber.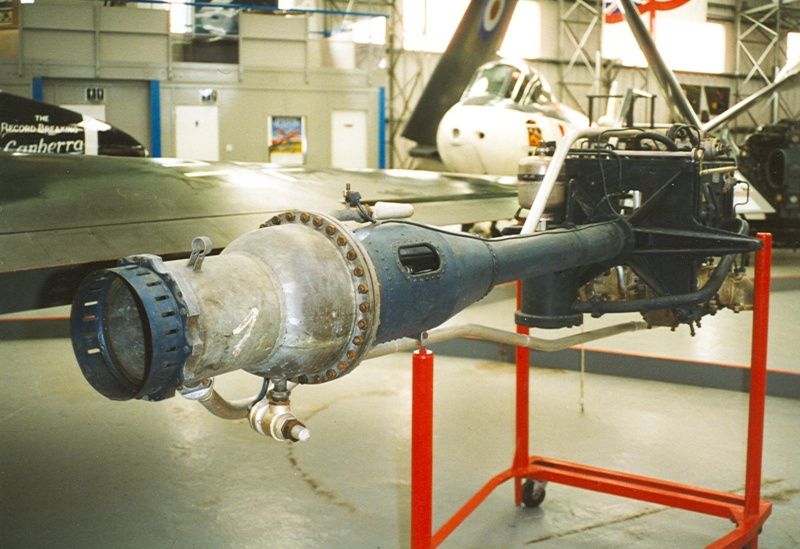 Next, wings, wheels and cockpit.