Post by Peter Lewis on Aug 22, 2011 21:47:09 GMT 12
The Douglas Aircraft Company's DC-3 was pivotal in establishing air transport as a reliable, comfortable and profitable operation.
New Zealand has employed 42 different DC-3 aircraft in civil operations since 1947. Most of these were originally built as military C-47 aircraft, but I shall refer to them all as DC-3s in this thread.
You are welcome to post your DC-3 photos here as well, but in order to maintain some sort of sequence,
please
do so after the initial posting on that particular aircraft.
. . . . . . . . . . . . . . . . . . . . . . . . . . . . . . . . . . . . . . . .
ZK-AOD
saw war service with the RNZAF from early 1945 as C-47B-20-DK NZ3532, and in the immediate post war period was used as an RNZAF freighter on the Cook Strait route. Entering National Airways Corporation service, it became ZK-AOD on 20Jun1947 remaining as a freighter until late 1950.
ZK-AOD at Paraparaumu June 1947, in very basic ex-miltary markings
ZK-AOD in freighter configuration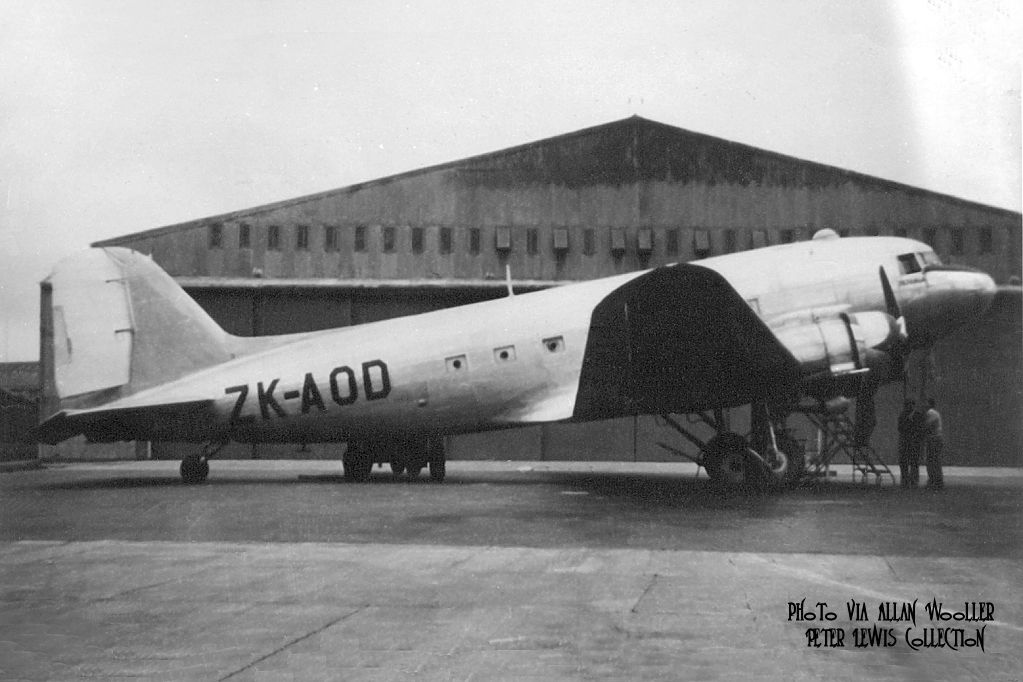 Converted to passenger configuration as a DC-3C at that stage, it carried the name
Papango
and proudly bore the title
Flagship




ZK-AOD at Whenuapai early 1950s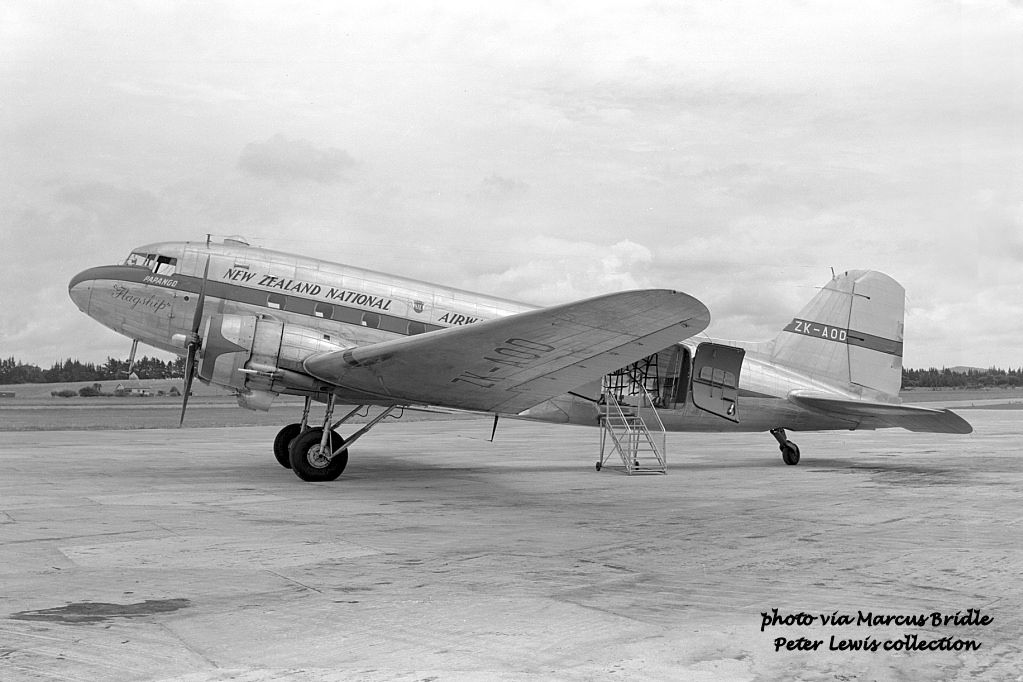 By the early 1960s its colours had remained very similar, but the Flagship motif had disappeared
At Whenuapai 6Jul1963
In late 1963 ZK-AOD was converted to 'Skyliner' configuration in order to compete with the South Pacific Airlines of NZ (SPANZ) Viewmaster aircraft, and then carried the name
WhakataneAt Christchurch late 1963
At Whenuapai 2Feb1964
Ownership passed to Mt Cook & Southern Lakes Tourist Co.Ltd., Timaru on 30Oct1964, and ZK-AOD was painted up in
Mt Cook Lily
colours
Mt Cook replaced it with HS748s in 1972, and ZK-AOD was sold to Fieldair on 17Nov1972 who flew it to their Palmerston North Base for conversion to aerial topdressing configuration.
However, this conversion never took place and ZK-AOD remained at Milson as a parts source, the registration being cancelled on 13Apr1976 and the remains scrapped.
Storage at Milson in basic Mt Cook colours
Derelict at Milson 15Apr1976