Post by Dave Homewood on Dec 22, 2013 15:47:24 GMT 12
It is almost unknown these days in this part of the world it seems that on Easter Sunday, the 5th of April 1942, Ceylon, nowadays Sri Lanka, was attacked by Admiral Nagumo's same Japanese fleet that had attacked Pearl Harbor a few months before, with the same intention - sink the fleet. Ceylon was home base to the British Eastern Fleet which controlled the seaways around the Indian sub-continent and into the Indian and Atlantic Oceans.
Another attack was made on the 9th of April at the Royal Navy port of Trincomalee, on the south-eastern tip of Ceylon, and the Royal Air Force/Fleet Air Arm station at China Bay, Trincomalee. In this attack the fleet lost the aircraft carrier
HMS Hermes
, and destroyers
HMS Hollyhock
and
HMAS Vampire
.
Hermes
was attacked by 70 aircraft and was hit 40 ties before it sank with the loss of 307 men. As well as the ships the Japanese attacked aircraft at the RAF base, and the fuel tanks around the harbour with great affect. The RAF lost
Hamilton veteran Don Mackenzie was there at Trincomalee, flying a Vickers Vildebeest reconnaissance bomber that morning of 9th of April 1942, hunting the Japanese fleet that had attacked Colombo. He never sighted the fleet and landed back at China Bay just as the attack commenced. He grabbed his trusty camera - he was an avid photographer - and snapped some photos of the aftermath.
Here are some of his photos, first up showing the area before the attack: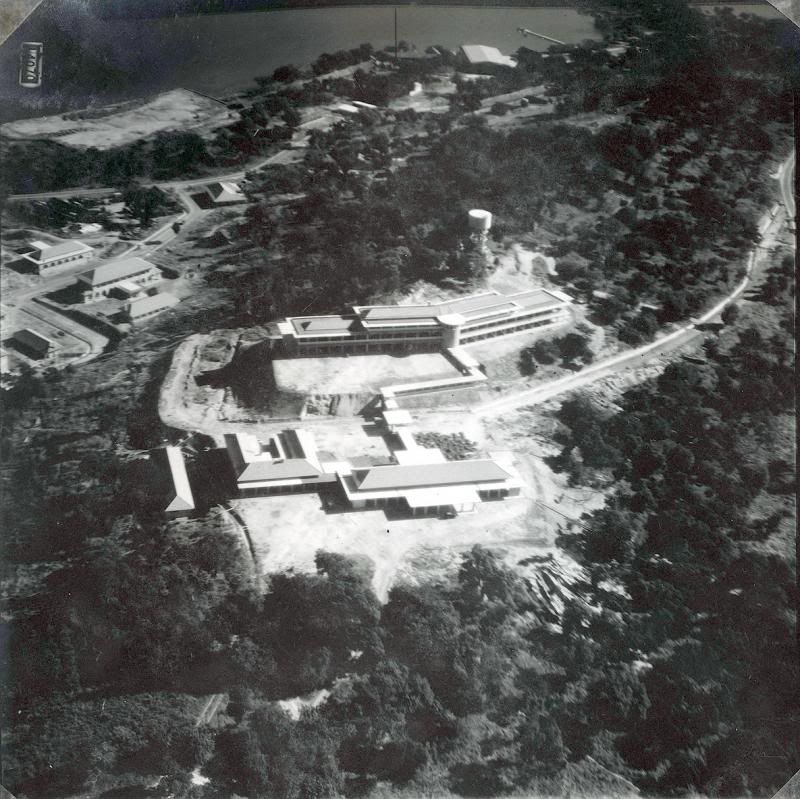 New barracks at China Bay, Trincomalee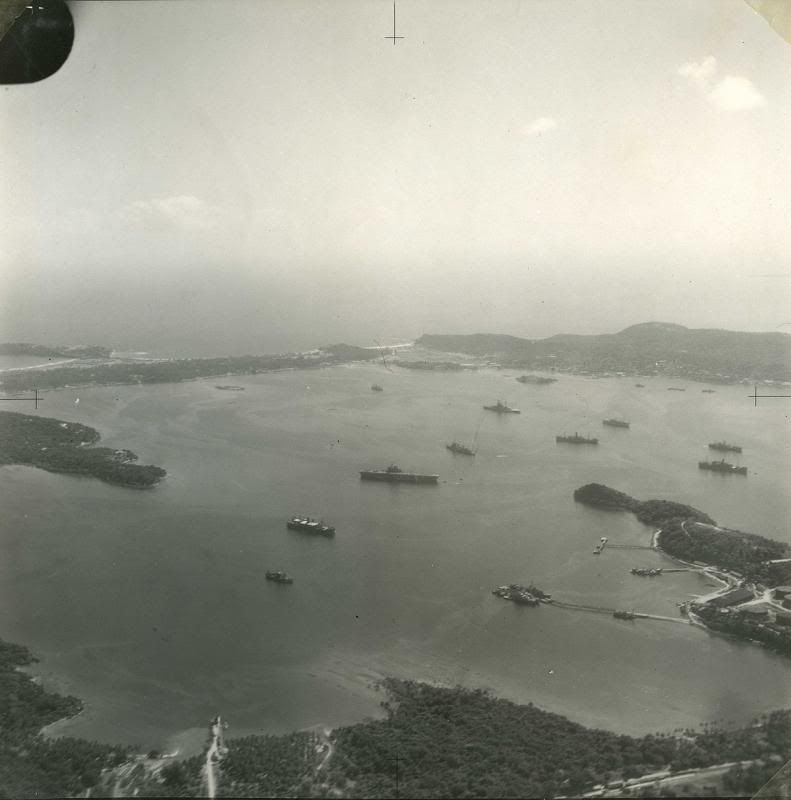 Trincomalee Harbour with the fleet in port
Trincomalee Harbour
Trincomalee again
This one is the RAF station at Ratmalana, near Colombo
Colombo from the air, showing Galle Face Green, the business district and the harbour.
The troop ship Queen Mary arriving in Trincomalee harbour
A carrier and escorts at rest in the harbour
And now the photos Don took of the aftermath of the attack:
Oil tanks burning, over 100 tanks were set ablaze he said
The Mess Room
Another direct hit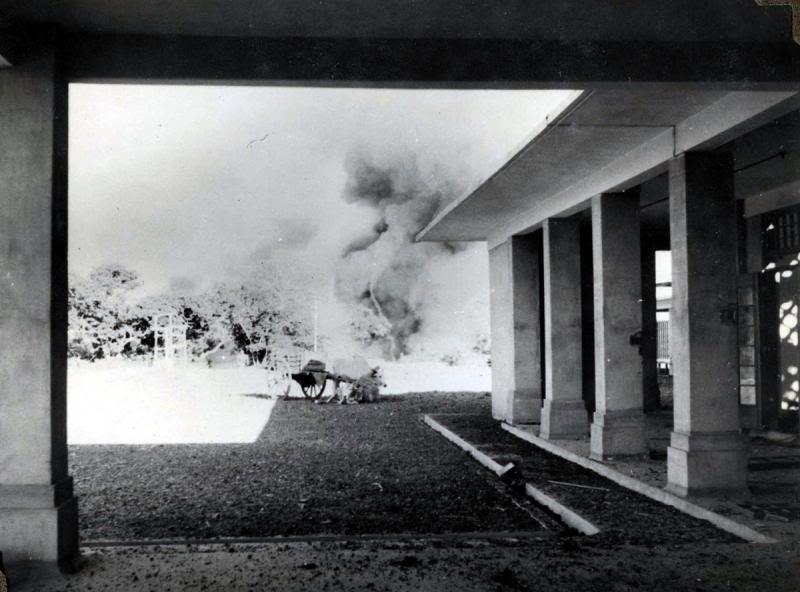 View from the barracks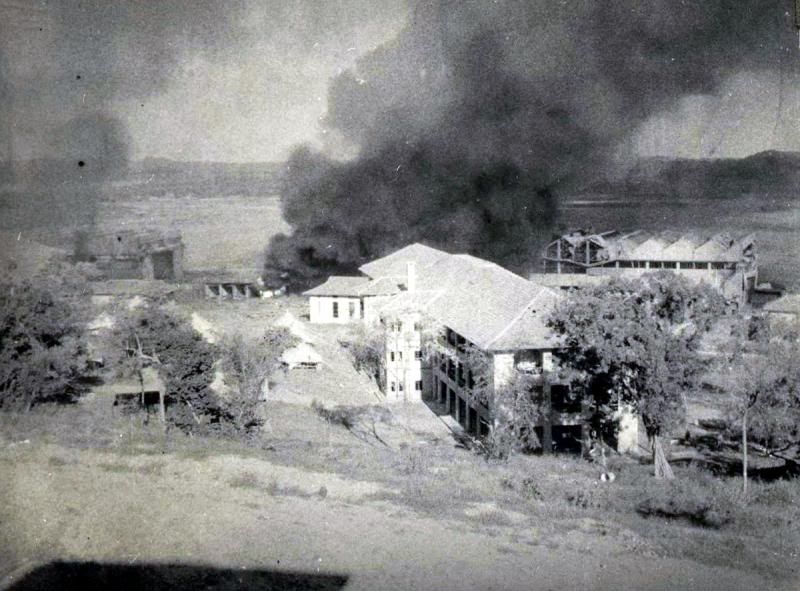 Hangars burning
What's left of the Ante Room
Don said the attack occurred just after he finished his dawn patrol, around 7.00am. he spent the attack in a trench alongside the runway. He reckoned despite much damage being done to a lot of new buildings around the station one saving grace was rather than attack the many small aircraft they had there, most of the bombers were going for a USAAF Boeing B-17 that was on the far end of the aerodrome at the time, having broken down there and been abandoned some days or weeks before.
I find it interesting how this attack is so unknown against the similar attacks on Pearl Harbor and Darwin by the same enemy fleet.