Post by nuuumannn on Aug 11, 2014 15:12:14 GMT 12
I'm preparing an article on the aerial aspects of the Dardanelles campaign and have been in touch with a chap in the UK who has agreed to allow me to use images in his possession for my article. He has also given permission to post them here for general viewing, although I'm posting only a few since the others will appear in the article I'm writing. These images belong to Trevor Lee and have never appeared in print before. They were most likely taken by Flt Lt C.H. Butler of 3 Sqn RNAS whilst based on the island of Tenedos (the unit, renamed No.3 Wing later moved to the island of Imbros to an airfield near Kephalo Bay, where the combined fleet sought harbour), who had his own hand held German camera, which he used to take images in support of both the naval action in the Dardanelles and over Gallipoli peninsula in advance of the amphibious landings. They were used, not only strategically to determine the disposition of Turkish forces, but also in aid of addressing inaccuracies in Allied maps of the region and tactically as post raid reconnaissance after bombardment of forts by naval vessels. The campaign and these images were pioneering photo reconnaissance work; the campaign was only the second where aerial images were used in support of a major military offensive, the first being Neuve Chapelle in March 1915.
This is by far the best of the images and shows Sedulbahir Fort located at Cape Helles, on the southern tip of the Gallipoli peninsula at the entrance to the Dardanelles. This fort was pounded by naval guns and much of what is visible in this image was destroyed, although to this day, the angled outer wall and the circular turret at left still survive.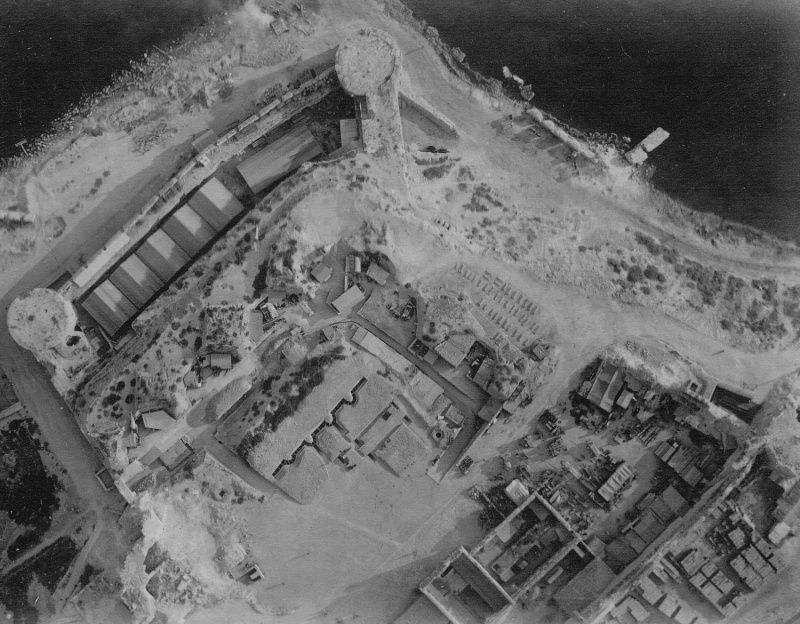 This image shows Namazgah fort post bombardment; you can see pock marks where the area has been shelled. This fort is located north east of Cape Helles on the Gallipoli peninsula, directly opposite the strait from Chanak (the city of Canakkale today). It survives as a tourist attraction and can be visited by catching a ferry from Canakkale. Next to it is historic Kilitbahir castle, although it is not in this image, being located to the left of the triangular fortifications.
This image shows Turkish trenches at Gully Ravine to the east of Cape Helles, where the British troops made their amphibious landing on 25 April 1915. it is located to the south of Anzac Cove.