Post by Peter Lewis on Jan 16, 2013 21:58:04 GMT 12
During my recent trip down the East Coast I called (of course) into Gisborne Airport.
The GAPS hangar was all sealed up, but several phone calls over a few days unearthed Paul Corrin, who kindly unlocked the place for me and allowed me to look around.
Since my last visit a few years ago, they have completed the walling in of the building and now have everything under cover. The next stage is to complete the concreting of the floor, and once this is done then they can spend time on aircraft restoration work.
In the meantime, most of the artifacts are in 'as found' condition.
The hangar is dominated by DC-3C ZK-BYF still wearing its pseudo-RNZAF colours
Next in line is the ex-Fieldair Lockheed 18-07 Lodestar ZK-BUV which spent around 25 years up on the poles before being rescued
Under the wing of the Dak is the remains of Fieldair Tiger Moth ZK-AZG. The 'strangled goose' logo can still be seen on the cowling.
In the pile of parts nearby is a wing off brother Fieldair Tiger ZK-AZV. No doubt this will be incorporated into any restoration.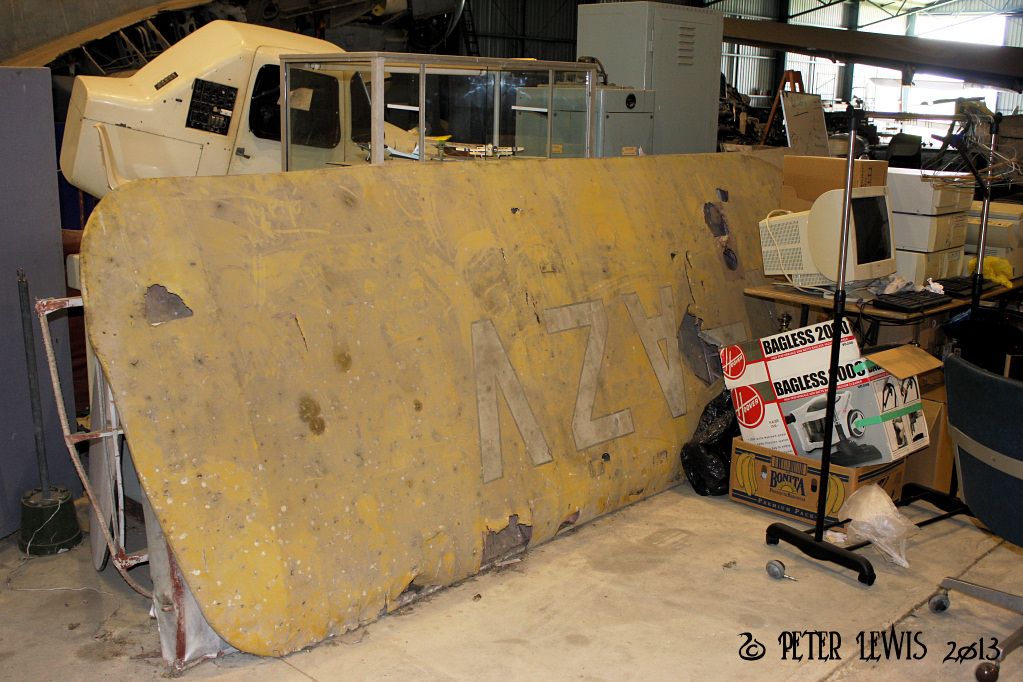 At the rear of the hangar was parked airworthy Tiger ZK-BAL. This has been a Gisborne local since arriving in NZ in 1951, and did see use as a topdresser with East Coast Air Services.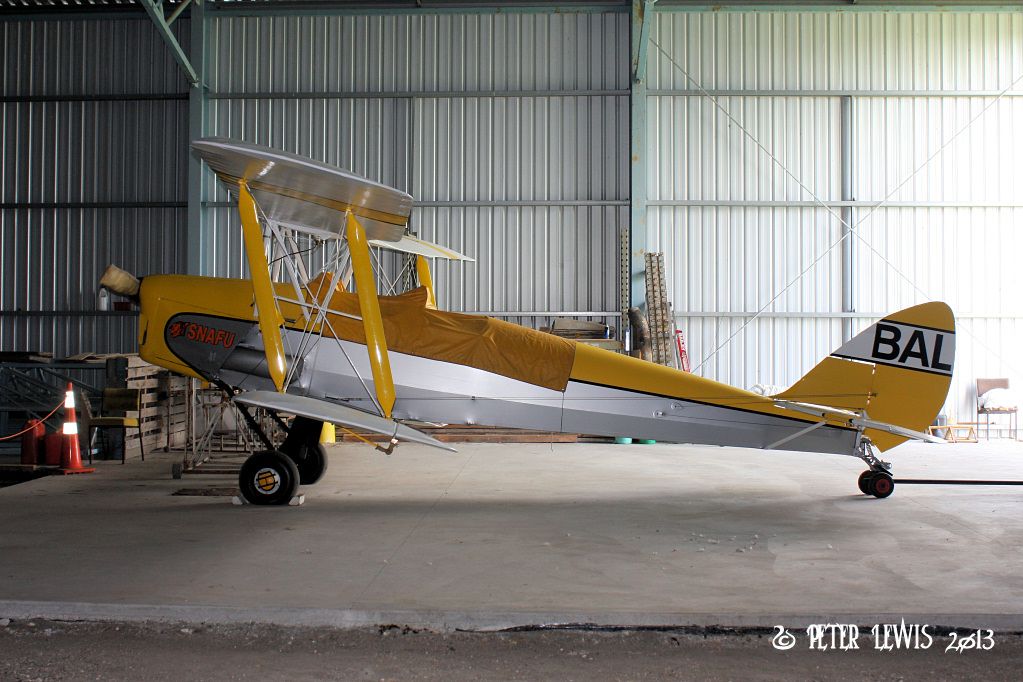 Grumman American AA5 Traveller ZK-DLG worked with the Wellington Aero Club from 1977 until withdrawn in 1983 suffering from structural delamination. Stored at Rongotai until sold to John Reid of Reid Aviation/Air Gisborne. The centre-section went to ZK-JER and the balance was used to build this displayaircraft wich carries the markings ZK-EIL (for Eastland Infrastructure Ltd.)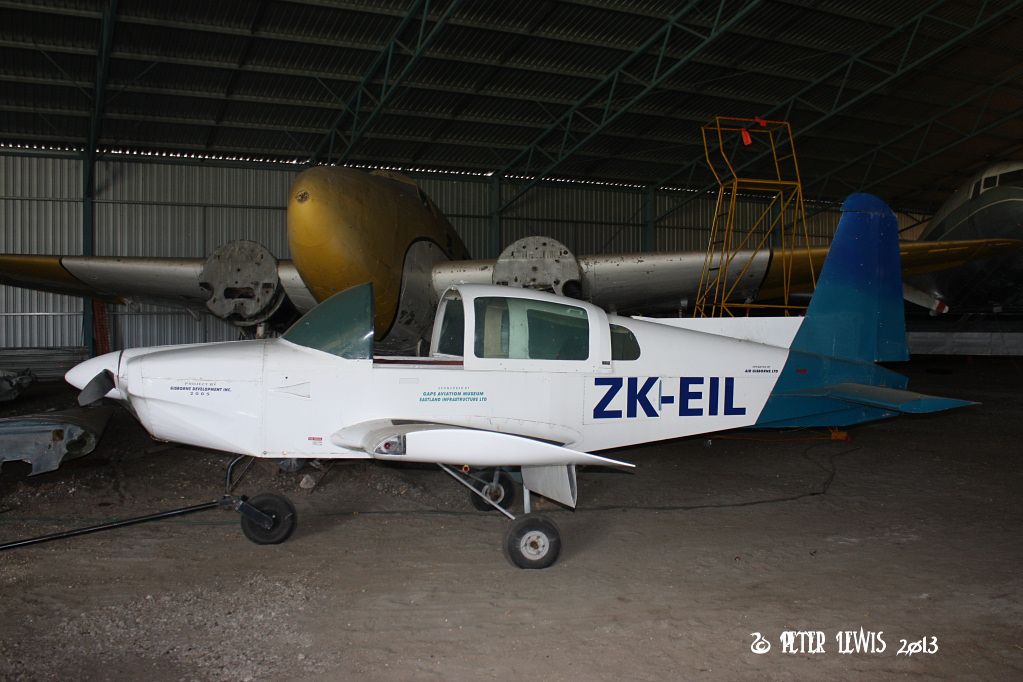 The Grumman TBF-1 Avenger NZ2505 was sold to Waitomo Aviation 23Sep59, went to a playground at Opunake Beach 1964. Removed to Wellington for restoration 1972, storage at RNZAF Museum Wigram, then to Gisborne Aviation Preservation Society from Oct99.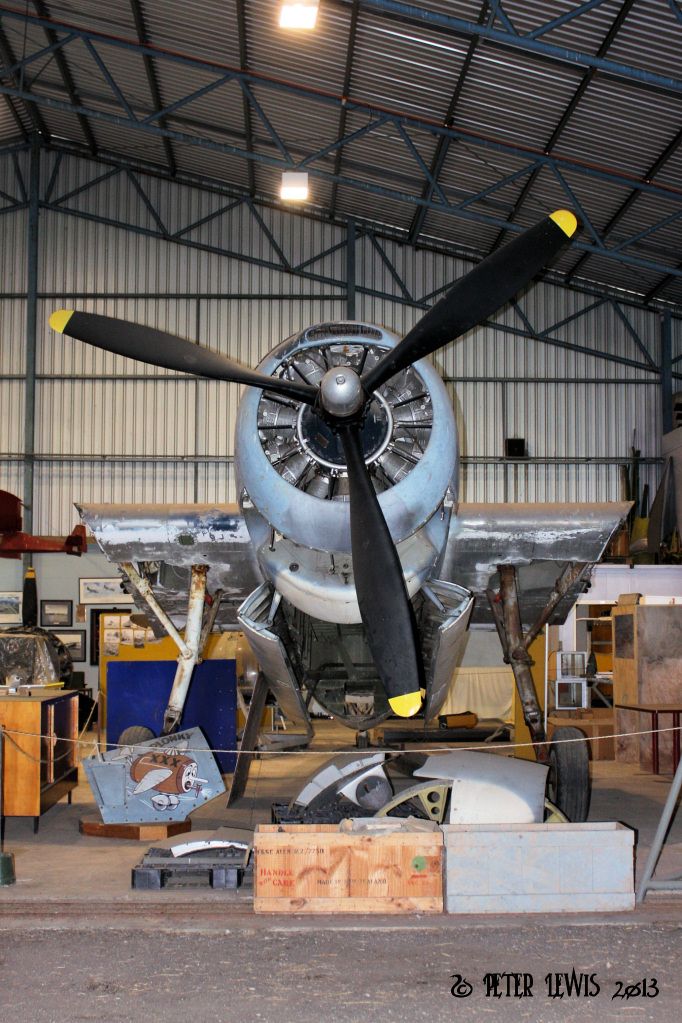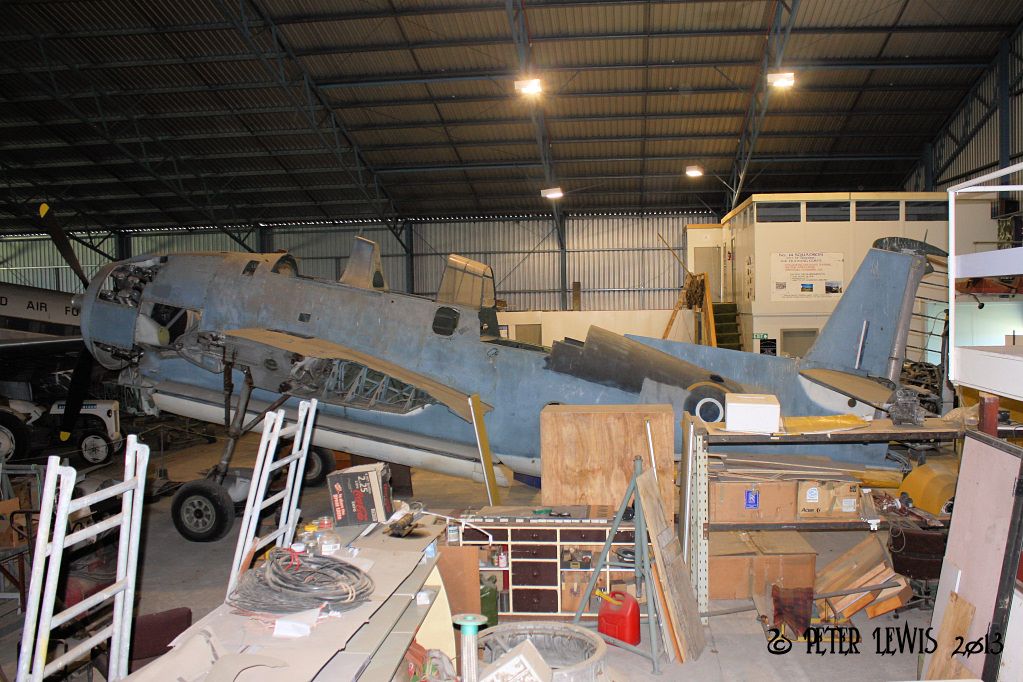 Finally, Fu-24N is still resident on the poles but is now missing its port aileron.
(All photos 7Jan2013)