MOTAT
Jun 2, 2010 23:30:02 GMT 12
Post by Richard Wesley on Jun 2, 2010 23:30:02 GMT 12
I visited Motat today for the first time in a year and caught up on things a bit, thought I would post a few photos and updates:
The main hangar extension is well underway with foundations in place and main lamented wooden beams being laid out and assembled.
The new hangar extension will massively increase the display area and have all the aircraft undercover for the first time, as this little model shows.
As already mentioned earlier in this post the Hurricane is back to gate guard duty and is looking very shiny with its new paint.
The Solent will not be completely repainted now as it seems the outside rain is taking off the yellowed vanish coat and so only lower surfaces will be repainted as needed.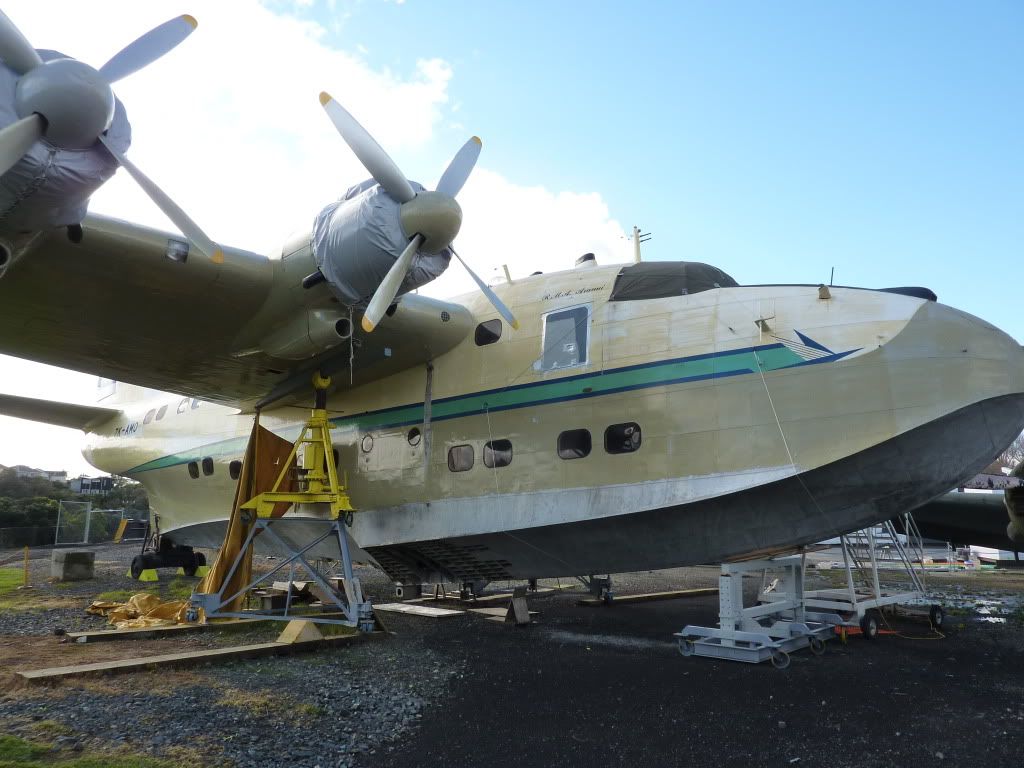 Paint stripping and major repairs to the underside of the Solent are well underway as there are suggestions to display the flying boat in a cradle without its beaching gear which is why this work is being undertaken at this stage.
This ones for Dave, only a few more inches and the port wing will be back on the Hudson. Starboard to follow. The undercarriage is already completed and reinstalled.
The Avenger engine is off to Tauranga for the crew there is undertake a restoration. The current plan if possible is to have the hydraulics of the Avenger live to actuate wings and bomb doors while it is on display.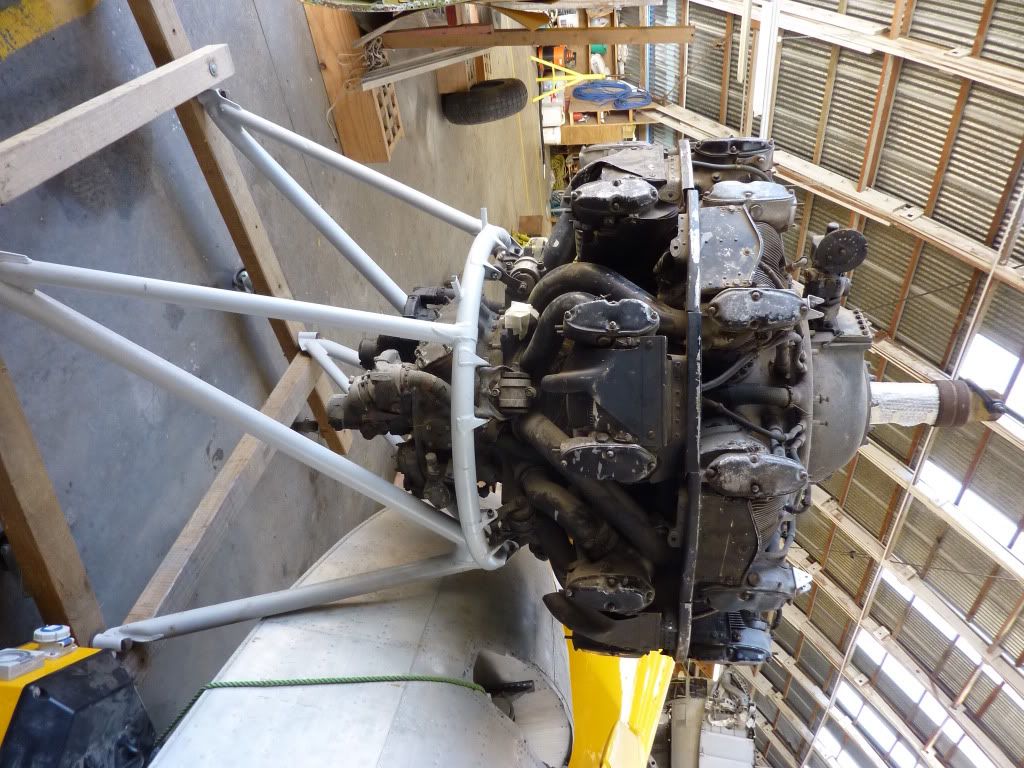 Work continues on the Mosquito interior fit out including instruments, duel controls and ammunition boxes.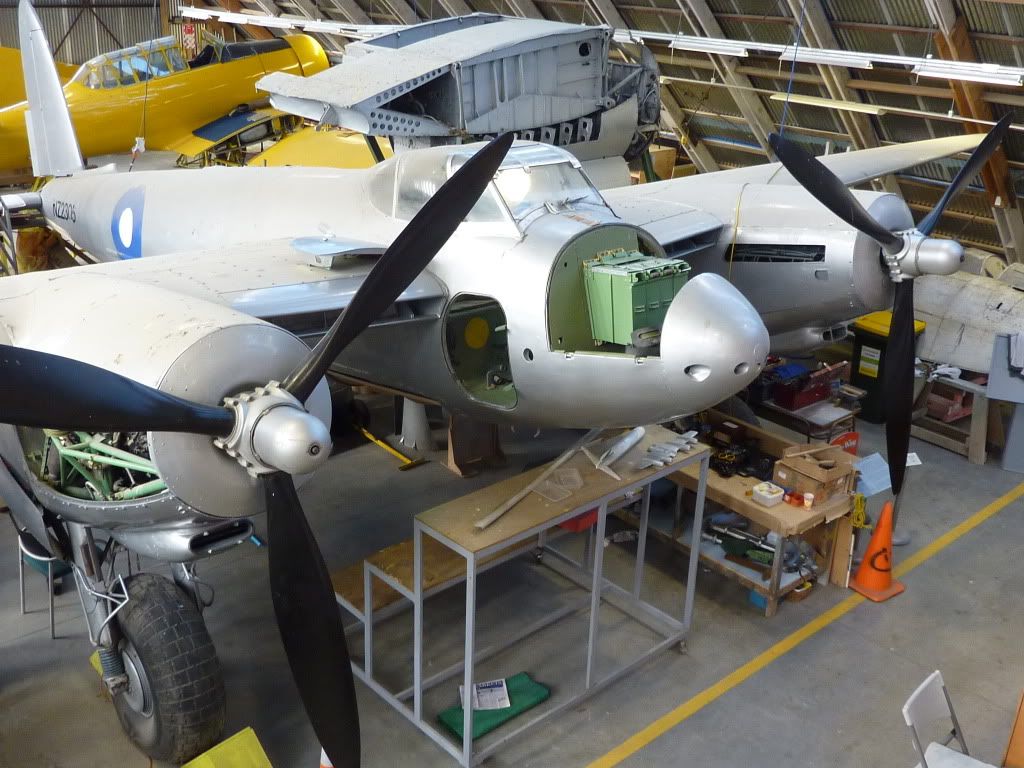 The Sunderland is ticking along nicely with the cockpit looking great, fully restored operational bomb racks being reinstalled on the wings, and work on hull being undertaken alongside that of the Solent.
The Harvard wings are off again so as to complete some of the restoration work that was put on hold during the move of the Belfast hangar workshop.
The new kid on the block for me at Motat is the 747-200 flight simulator from Air New Zealand. Not pretty from the outside but great inside, can't wait to have it plugged it and humming away with all the instruments glowing.
Motat is always looking for for volunteers so if you are interested in lending a hand Wednesday and Sunday are the best days to head along for chat with like minded people.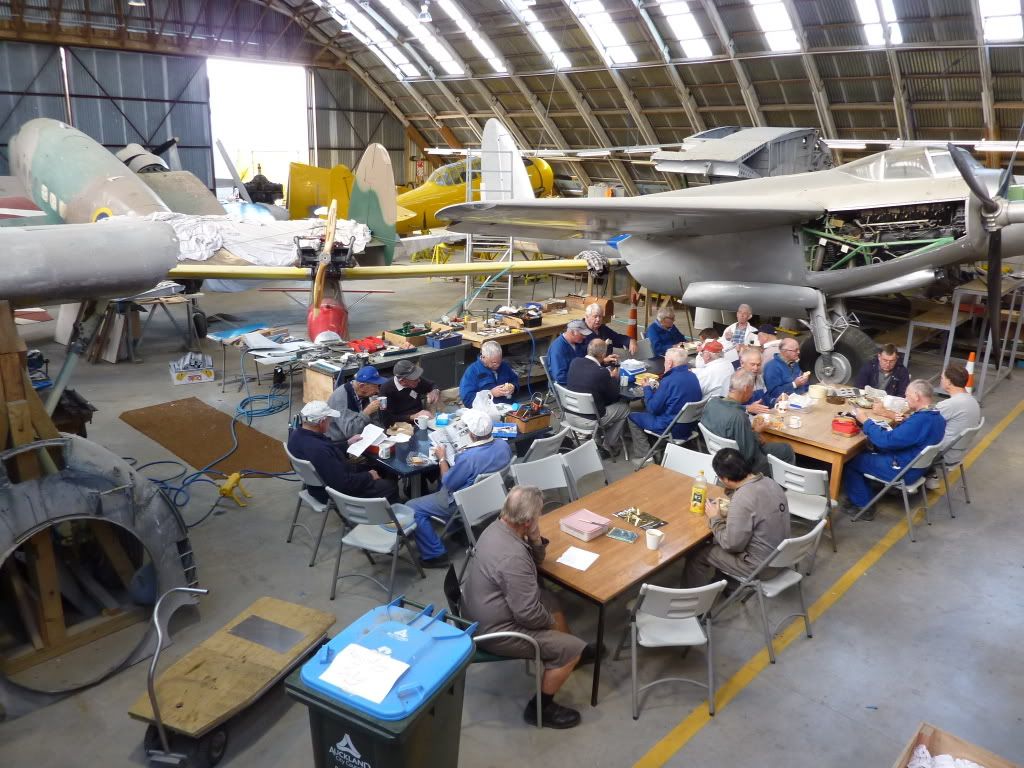 The final gossip seemed to involve the future addition of a Devon, Iroquois and Sioux to the collection, the later two flying onto the site for final display?