Post by Dave Homewood on Jul 17, 2010 19:54:57 GMT 12
One of New Zealand's greatest ever soldiers died in the past week. Eric Batchelor was the only NZ soldier to win both the Distinguished Conduct Medal and a Bar to that award. He was the subject of a very good episode of Kiwis At War, a series that our own Larry Hill was involved in making. Till his death Eric was New Zealand's highest honoured living New Zealand soldier, apart from Cpl Willie Apiata VC.
Here is a New Zealand Herald article:
Seeking out the enemy in night-time forays
By Phoebe Falconer 2:32 PM Saturday Jul 17, 2010
Eric Batchelor was the only New Zealander to be awarded DCM and bar in WWII. Died aged 89.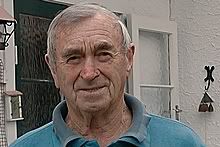 Eric Batchelor. Photo / Oamaru Mail.
Eric Batchelor was one of New Zealand's most highly decorated soldiers.
He was twice awarded the Distinguished Conduct Medal (DCM) for conspicuous bravery during the Italian campaign, an award second only to the Victoria Cross.
He had the distinction of being the only New Zealand soldier so recognised during World War II.
Only one other World War II Allied non-commissioned officer received similar honours.
Mr Batchelor was promoted to sergeant in the Italian campaign, gaining a reputation as an effective search and destroy operator with the nickname The Ferret.
Leading a platoon of infantrymen, mainly from the West Coast of the South Island, he became a specialist in working many kilometres behind enemy lines at night.
His first DCM was awarded in 1944 after he captured a group of Germans following a fierce, close-quarter fight in a small house at St Donato in Italy, behind enemy lines. Batchelor was in command of a forward platoon of his company.
His action enabled the advance of the company to continue, and resulted in the capture of nine of the enemy, five of whom were taken single-handedly by Sergeant Batchelor.
His second came from a similar engagement two months later when he and three New Zealand soldiers, working well behind enemy lines at night, came upon a remote house.
Mr Batchelor said he could smell sauerkraut, a favourite German dish, so he knew there were Germans in the house.
When the building was attacked "there were about 30 Germans inside and there was a bit of a fight".
His men ran out of ammunition, but used captured German weapons to take 19 prisoners back to the New Zealand lines before daylight. They also found maps vital to the Allied effort.
They discovered later that the house had been the German forward headquarters and one of the prisoners was their commanding officer.
As a result of the action, Batchelor was recommended for, and received, a Bar to his DCM. He was also mentioned in despatches, and fought at El Alamein in North Africa, and Monte Cassino in Italy, both key battles for New Zealand troops.
His other medals included Italy and Africa Stars, 1939-45 Star and the New Zealand War Service Medal.
In Egypt to commemorate the 60th anniversary of the second battle of El Alamein, Mr Batchelor remembered his time in the desert.
At 9.40pm on October 23, 1942, the 900 guns of the Allied forces lit up the sky.
Batchelor and his infantry mates were face-down in the sand, just metres from the front line.
"We were waiting for the counter-barrage to start - and it did. All hell broke loose. In the first wave, a shell landed almost on top of us. My mates on either side of me were killed instantly."
Mr Batchelor was slightly wounded twice but otherwise came through the war unhurt.
Born in Waimate, South Canterbury in 1920, Batchelor attended primary school, but his education was cut short by the Depression of the 1930s. He worked in the area for a time, and then moved to Dunedin.
He enlisted with the 11th Heavy Field Battery unit of the infantry in 1939, and after training at Godley Heads artillery station near Christchurch, embarked for Egypt in early 1941 aboard the Mauritania.
At war's end, Batchelor returned to Waimate and married Thurza Hardwicke in 1948.
He ran a taxi service, a grocery store and, later, a wine shop.
Eric Batchelor was buried with full military honours in Waimate on Wednesday. He is survived by his wife, son Craig, daughter Gisella, and their families.
www.nzherald.co.nz/nz/news/article.cfm?c_id=1&objectid=10659453
____________________________________________
And a TVNZ Article
Wartime hero's fitting goodbye
Published: 7:01PM Wednesday July 14, 2010
Source: ONE News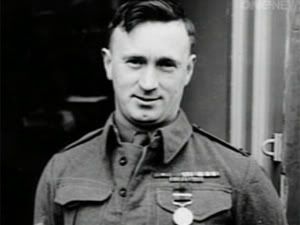 One of New Zealand's greatest war heroes has been farewelled at a fitting funeral at Waimate in South Canterbury.
Eighty-nine-year-old Eric Batchelor was the only Kiwi soldier to be awarded the Distinguished Conduct Medal and bar during World War II.
It was only fitting he receive full military honours at his send off, which saw the school hall venue overflowing with people who came to pay their last respects.
His grandson, William Skeners, added a more personal touch to the service as he remembered his grandfather as a loving family man.
"He's been a wonderful grandfather and has just blessed us with so many great memories."
But it was Batcherlor's wartime bravery that was legendary. After fighting in North Africa he received the DMC and bar for his part in daring attacks in Italy.
Lieutenant Colonel Grant McMillan from the New Zealand Army spoke of his wartime bravery.
"He showed extraordinary powers of leadership and initiative and set a magnificent example through his personal courage and extreme devotion to duty under severe conditions."
Even the Mayor of Waimate, John Coles, had something to say about Batchelor.
"That glint in the eye, that sense of humour. [He was] a character who must've been a real lad in his heyday."
Batchelor's coffin was accompanied by Burnham soldiers, along with the many others who took part in the slow march to the cemetery.
tvnz.co.nz/national-news/wartime-hero-s-fitting-goodbye-3644328