Post by Dave Homewood on Nov 17, 2005 17:21:48 GMT 12
A little history and some photos I took last week of this rather historic and beautiful bomber...
This aircraft was built by Lockheed as a Hudson Mk III and given the RAF serial AE499 by the British Purchasing Mission. However it was among 96 Hudsons that came to NZ instead of the RAF.
It was shipped to New Zealand aboard the SS Manuel, and was brought on charge by Unit 1 at RNZAF Station Hobsonville on the 29th of October 1941.
Re-serialled NZ2031, the aircraft was assembled at No.1 Aircraft Depot, Hobsonville.
It was then despatched to No.2 (GR) Squadron at RNZAF Station Nelson on the 2nd of January 1942, where it received the unit code UH-H.
From August to October 1943 it was serving with No.3 (GR) Squadron at Espiritu Santo.
Later the aircraft was used as personal aircraft for AOC No.1 Islands Group, RNZAF - Group Captain Geoffrey Roberts. It was then based on Guadalcanal and wore a bare metal scheme with RNZAF operational roundels.
It returned to New Zealand by early 1945, and went to the Air Navigation School, RNZAF Station Wigram March 1946, where it still wore the bare metal scheme and was coded "F".
NZ2031 made its last flight from Wigram, transitting to storage at RNZAF Station Taieri, Dunedin on the 19th of August 1948.
The aircraft was sold by WARB tender 8699 from Taieri to Mr. Carr on the 9th of May 1949. Carr stored the Hudson on his farm near Dunedin on the peninsular. The wings had been torched off at roots. He used it as a farm shed.
On a trip to the Museum of Transport and Technology in 1965 or 1966, Carr called at the museum office and offered his Hudson fuselage to the museum. Staff there at the time were not even aware of what a Hudson was or the role it had played, so had no desire to take one on on their 'wish-list' for the new museum. But once they'd consulted with the RNZAF they realised the huge inportance of the type, and decided to take Mr Carr up on his offer.
NAC provided complimentary tickets to Motat to fly two people down to inspect it. Hrold Stone, Motat's director, and also the president of the Aviation Historical Society of New Zealand (name unknown - anyone know?) flew to Dunedin via Christchurch. They had arranged for Bruce Norton, a Senior Engineer with the Ministry of Works, to help arrange things at the Dunedin end.
When Stone and his companion arrived, Norton and a gaggle of Air Training Corp cadets were ready to assist in the shifting of the fuselage. they tarnsported it to Momona Airport, west of Dunedin, where the RNZAF had pledged to pick it up by Hercules to transport north. The RNZAF saw it as a good training excercise in logistical support, as well as a good will venture.
The arport authority gave permission for it to be stored till a Hercules came to pick it up. Eventually the aircraft was retriebved, and flown to Whenuapai, from where it was trucked down to Western Springs to join the Motat collection.
Motat made a big thing of the salvage of this aircraft, using maximum publicity that they could at the time, in order to raise public awareness of the aircraft and the museum.
Barry East, an Auckland bank manager (who may have had an RNZAF background?) lead a team to restore the Hudson between 1973 and 1984, as he'd previously done to the Venturer. He took it right up to the stage where it was restored inside and out, was standing back on its undercarriage, and new wings, supplied by Fieldair from one of their Lodestars, were ready to attach. Tail components were also from Fieldair.
Some of the restoration was done at Ardmore, where Motat then had use of facilities too. Then sadly East died in 1984. Perhaps this was a good thing for the bomber because without wings on it has spent a considerably longer time inside than it has outside with the museum.
Today the Hudson is still without wings, and during this year has been forced outside into the weather again, which is proving quite detrimental to the airframe if you look closely. You can see a lot of damage caused by the weather, and some caused by idots (maybe vandals, maybe just idots who don't know what they're doing )
Despite their efforts there are still areas where the weather and birds can get into the airframe, plainly visible too!
In fact it needs to be completely overhauled again I'm afraid. I think another couple of years outside will probably be the end of it, so lets get this new building started please Motat!!!
One of the volunteers at Motat when I was there last week did tell me it will be restored soon. Whether he means simply attach the wings and slap on some paint Motat-style or a genuine, proper restoration I don't really know. I hope it's the latter.
Anyway, here are some shots of this gorgeous and historic old kite...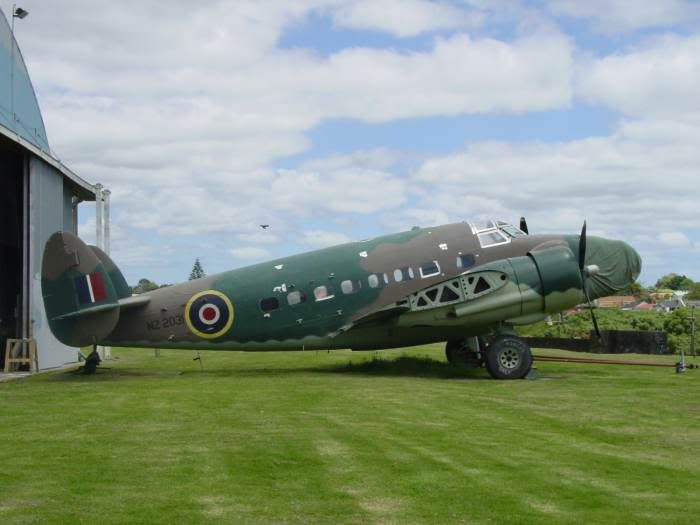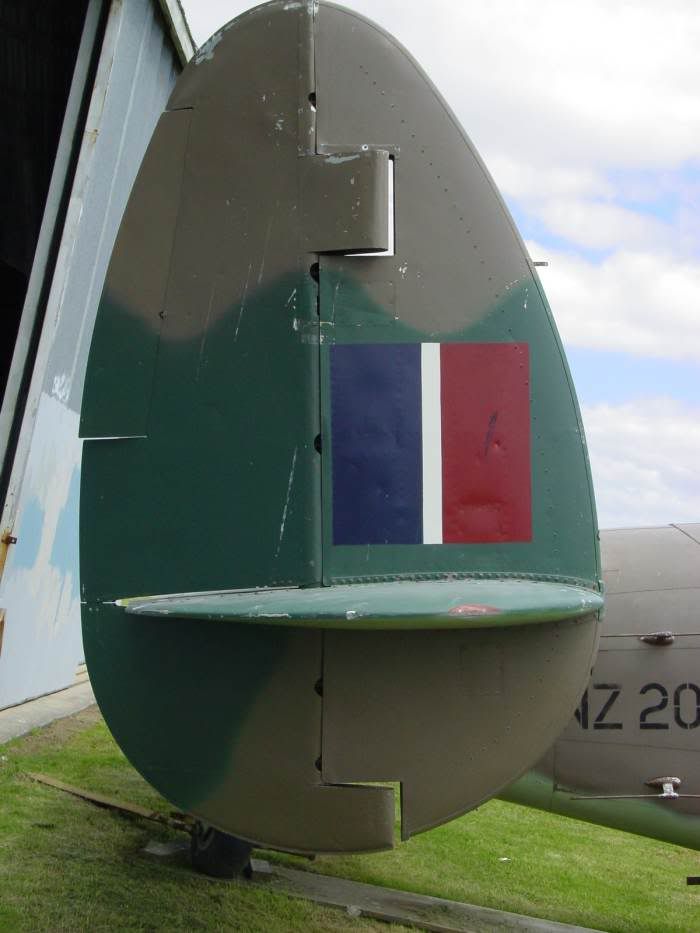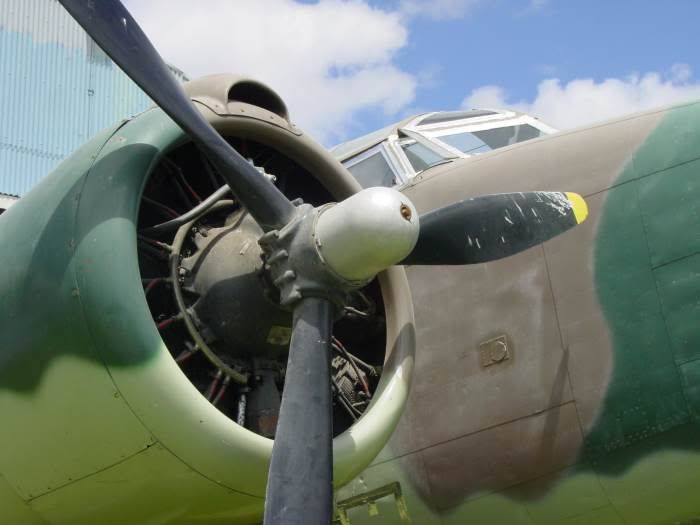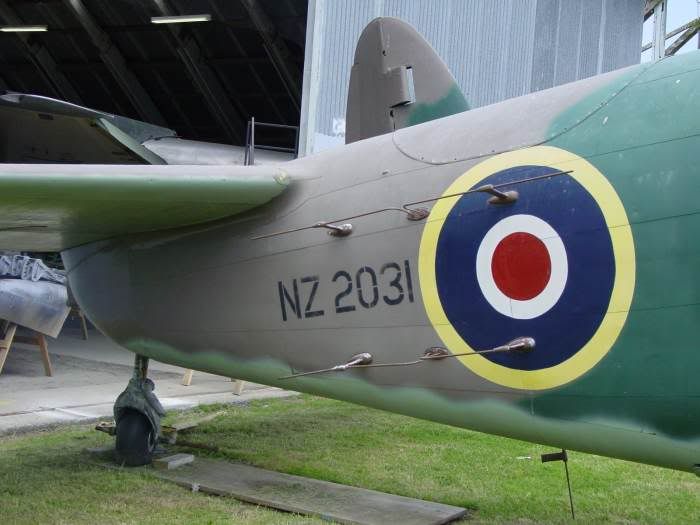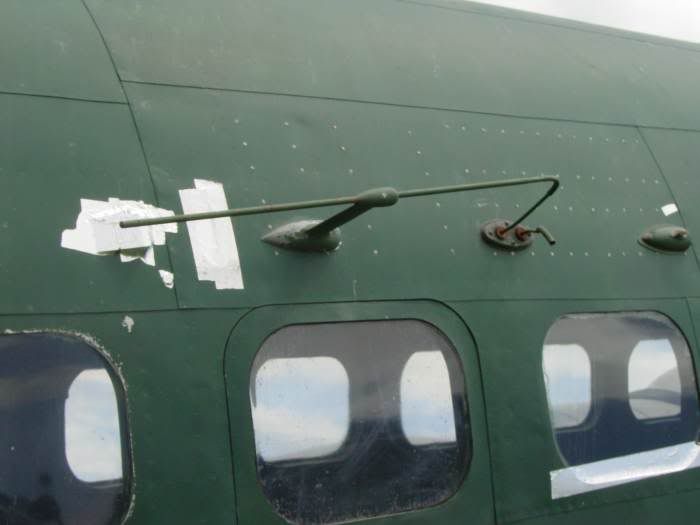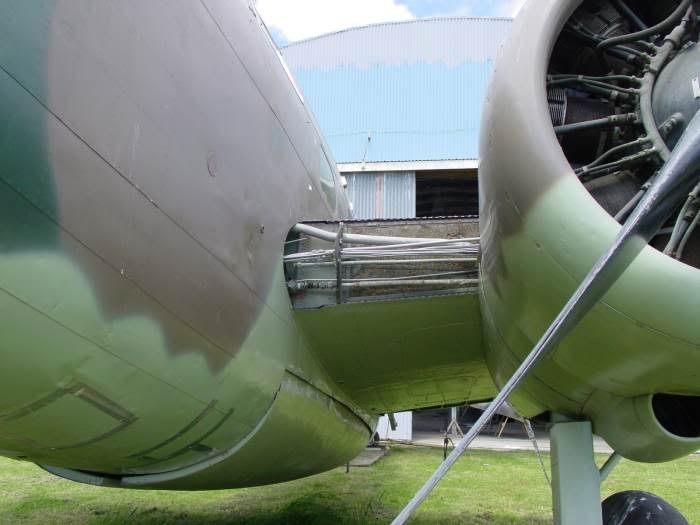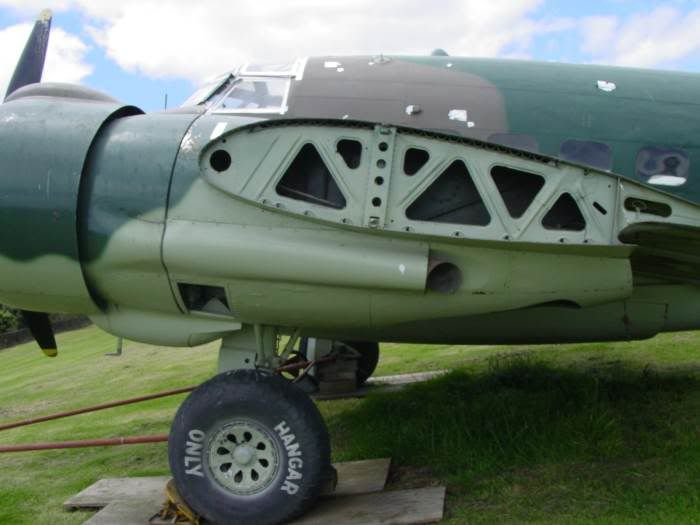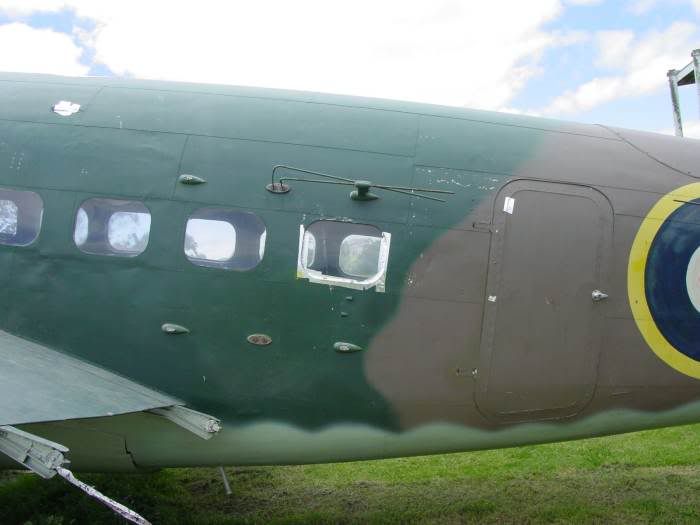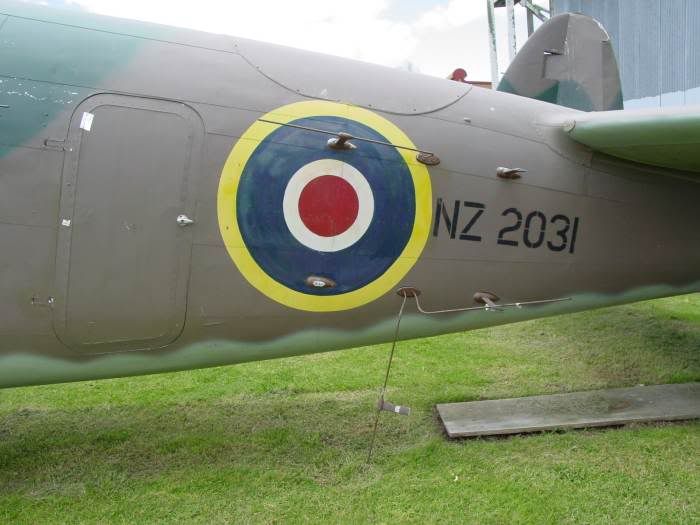 If you have any photos, comments or extra snippets of this particular aircraft's history, please post them.