Post by Dave Homewood on Apr 14, 2016 13:04:03 GMT 12
Navy's newest patrol boats haven't made it to sea in years
ROSANNA PRICE
Last updated 12:17, April 14 2016
HMNZS Pukaki hasn't registered a sea day since 2012.
Two new Navy patrol boats that haven't been to sea in years don't have the staff needed to run them, Labour claims.
The Defence Minister has blamed the Labour Government for buying the HMNZS Pukaki and HMNZS Taupo, and has called them "unsuitable" for the rough New Zealand seas.
The in-shore patrol vessels entered into service in 2009, as part of a $500 million naval protection project, but they've effectively been mothballed, Defence Force figures show.
Pukaki hasn't been to sea since the end of 2012, while Taupo has remained in port since 2013.
Six out of the 11 navy boats in the fleet hadn't logged any days at sea in the last three months.
Defence Minister Gerry Brownlee said the boats weren't "cutting it" in the rough waters surrounding the country.
The two inshore boats would be disposed of.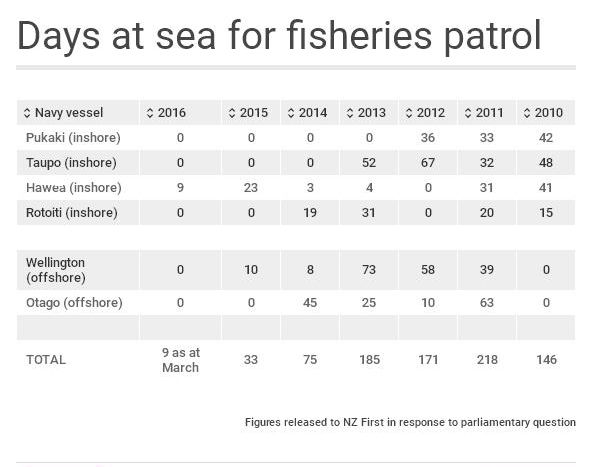 But Phil Goff, the former Labour defence minister who was in charge of procuring the boats in the first place said Brownlee was being "dishonest".
Goff said the defence select committee were told the vessels weren't at sea because they didn't have the skill to staff them.
The vessels were commissioned to do fisheries protection, conservation support, border security and search and rescue.
Goff said the boats shouldn't be sold: "These were a quantum leap forward in terms of their capabilities."
MORE BOATS ON HORIZON?
Brownlee wanted to acquire another offshore patrol vessel, which fared far better when tested on the seas.
But it was a long process and Brownlee had no timelines: "You can't just put them on Trademe and see what you get for them."
He was working with Treasury on a review that would look at New Zealand's patrol capability.
In the meantime, what was it costing? Brownlee couldn't say, but said the boats were being kept in "tip-top shape" so they would fetch a good price.
"People buy things everyday that they don't use," he said.
"It's just unfortunate, these are a lot more expensive than the average household item. There's nothing I can say about that. I didn't make the decision to buy them."
'RAPING AND PILLAGING' OF FISH STOCKS
In total, the patrol boats spent just 33 days on fisheries patrol last year, and nine days so far in 2016.
Brownlee's office said those numbers are official days logged when a Ministry for Primary Industries official is on board. Patrols are carried out during other duties at sea that aren't logged.
The figures from the Defence Force were provided to the NZ First Party who believed there was a growing crisis with the ships being "tied up".
NZ First MP Ron Mark said it was unacceptable to see fewer fisheries patrols when our Exclusive Economic Zone was larger than Europe.
"People are concerned about the raping and pillaging of our fisheries stocks," he said.
"It is is inescapable that this Government, under their watch, the navy has been neutered. We don't have staff to put to sea.
"Clearly they don't have the operating budget."
Both of the Navy's frigates haven't been to sea in the past three months, with HMNZS Te Mana docked since 2014 for significant upgrades.
Mark said the Government's move to create a huge ocean sanctuary in the Kermadecs called into question whether the Navy could actually patrol it.
The Defence Minister called this issue a "red herring" said there was another fleet and more "modern surveillance" they could use.
- Stuff
www.stuff.co.nz/national/politics/78903319/navys-newest-patrol-boats-havent-made-it-to-sea-in-years-defence-force-admits.html