Post by baronbeeza on Jan 28, 2018 13:29:26 GMT 12
As I have got older and grumpier I have moved away from many forms of media. The newspapers have last week's news if you are lucky, much seems to be selected tidbits that the editors seem to believe fit their agenda and are mixed with other opinion pieces and advertising.
The reporters now come across as ill-informed prats that simply don't have the experience or knowledge to realise that we can see through them.
Similarly with TV, little of interest apart from older murder mystery, Brit comedy and the odd documentary.
The rest seems to be once again targeting the perpetually bitter and twisted portion of the population that can't survive the day without something to moan about.
What is there for the rest of us ? The ones that may enjoy a little entertainment along with some information about what is actually going on.
I am of an age when I remember electricity arriving in our rural community. Then TV, black and white and all ghostly.
We then went through the technological advances, many of which I have forgotten.
Transistor radio, cassettes, FM radio, Walkman, VCR, CD, Personal Computer and Internet, Sky TV, DVD, Smart Phones, new generation TV's and of course it goes on..
I don't need to know what some young reporter wants me to believe, newspaper, radio and even TV have lost me.... and judging by subscriptions and viewing numbers that portion of the MSM is in serious decline.
We have new media like blogs, various websites and Twitter but again much is of little interest. At least we can now pick and choose what we want to read/view.
I have recently moved and have had to consider my electricity, phone, TV and Internet options.
Given what I said earlier I knew I had no need for any form of expensive TV packages. I was also aware many have moved away from Sky.
What I didn't realise was that there are many alternatives now, the very reason I am writing here.
I am by no means fully aware of what is available, I am hoping others can chip in with suggestions also.
My Internet is now simply a WiFi modem plugged into the power.
wirelessnation.co.nz/
The white thing beside the laptop.
That is it ! Just plug and play.
With the TV I managed to get a Freeview system going by plugging into one of the aerial leads in the house. I think it is a satellite system from memory. Once again nothing special there though and basically the same old cr*p to view anyway.
At least I had fast Internet though and with the benefit of the powerful WiFi incorporated.
I then spent some dollars on a TV box. ($50 US)
www.ebay.com/itm/X96-Mini-TV-Box-Android-7-1-2-Amlogic-S905W-Quad-Core-WiFi-HD-2G-16G-4K-Player/112563688378?ssPageName=STRK%3AMEBIDX%3AIT&var=412964799386&_trksid=p2057872.m2749.l2649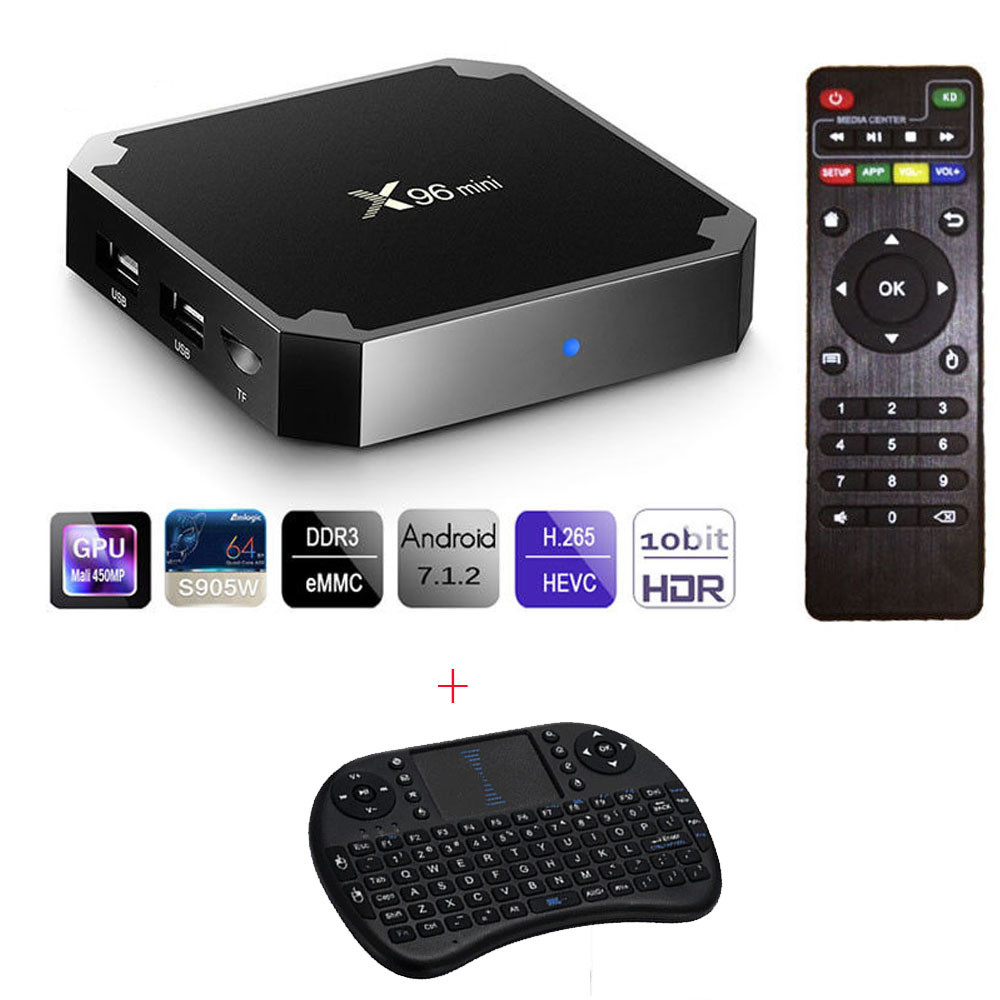 Once again it is just a small device that is essentially plug and play.
I have only been using the new setup for a few days but boy am I happy.
The picture quality alone is beyond expectations. Even older programmes like Dad's Army on my cheap $20 LCD TV's.
The TV box is new to me but I find it difficult to believe that you can now have this capability with no external wiring beyond a couple of power leads/adaptors.
The X96 is attached to the TV and has a HDMI cable.
The TV now has the WiFi and Internet capability and is easier to move from room to room than many computers.
I have the poor man's system. Little more than $100 all up and about $90 per month for the Internet access.
I am sure many smart TV's have all this and more. The record and playback like the cable TV boxes for example.
I just didn't dream that you could ever have crystal clear TV without any form of aerial or cable. I don't even have a copper landline to the house. No UHF aerial or satellite dish required.
I would be particularly interested in further cheap TV options, the likes of Netflix or sports channels.
I have used Cricinfo for Formula 1 last season and am looking forward to seeing the improvement there. The laptop was acceptable but I am expecting near HD quality this year now.
Internet TV has come a very long way since I considered using a TV tuner card in the Pentium back in Darwin in the late 90's.
*** EDIT ***
Came across this article when looking for a pic. It seem that the caravan community can now access the same fast Internet. It would need a transmitting station somewhere in the vicinity though I believe. My signal comes from a broadcast tower on a hill just 10Km away.
travellingk.com/broadband-caravan-wireless-nation/