Post by Peter Lewis on Aug 28, 2019 23:42:13 GMT 12
I have always found the history of Finland to be fascinating.
Sandwiched between Norway, Sweden and Russia, Finland has struggled over the centuries and has been involved in many wars while attempting to attain and maintain it's independence.
After leaving the Russian empire and becoming a republic in 1917, Finland fought the Soviet Union in the Winter War of 1939–1940 after the Soviet Union attacked Finland, and again in the Continuation War of 1941–1944
following Operation Barbarossa, when Finland aligned with Germany after Germany's invasion of the Soviet Union.
After resisting a major Soviet offensive in June/July 1944 which led to a standstill, Finland reached an armistice with the Soviet Union. This was followed by the Lapland War of 1944–1945, when Finland fought the retreating German forces in northern Finland.
The treaties signed in 1947 and 1948 with the Soviet Union included Finnish obligations, restraints, and reparations—as well as further Finnish territorial concessions.
Finland was never occupied by Soviet forces and it retained it's independence, but at a loss of about 93,000 soldiers.
Post-war, while officially claiming to be neutral, Finland lay in the grey zone between the Western countries and the Soviet Union
Finland reacted cautiously to the collapse of the Soviet Union, but swiftly began increasing integration with the West. In 1990 Finland unilaterally declared the Paris Peace Treaty obsolete, following the German reunification decision nine days earlier.
This convoluted military history resulted in a wide and eclectic variety of aircraft operating within Finland, some of which are preserved in the two main aviation museums.
Last year I was able to spend five weeks in the Nordic region (Finland - along with Lapland- is Nordic not Scandinavian) and so rather rashly set out to view these two museums.
The Finnish Air Force Museum, formerly the Aviation Museum of Central Finland, is an aviation museum located near Jyväskylä Airport in Tikkakoski, Jyväskylä, Finland. The museum exhibits the aviation history of Finland from the early 1900s until today.
As Tikkakoski is around 290km north of Helsinki, the first challenge is to get there. Train is, apparently, the best option. Tickets were bought, and I was told that the train departed from the Helsinki main station at 7.20am. Up bright and early, I was at the station by 6.30am just in case, and found that the train would depart from platform 5. Trooped along there, yes the train was waiting. I climbed on board and settled into my reserved seat.
It all came as a bit of a surprise when, right on the dot of 7am, the train started moving. This should not be happening. Panic seemed to be the best answer.
However, after some difficult English-Suomi discussions I found that this was the earlier version of the same train. We did have an intermediate stop where I would need to change trains, so I had a longer wait there than expected, but hey I eventually got to Jyväskylä, the jumping off point for Tikkakoski
The next challenge was to get from Jyväskylä to the actual museum. I had been told that I would need to catch a number 22 bus, but where did that bus leave from? Being a smallish town well off the tourist trail, few people in Jyväskylä could speak or understand English. Those few who did only wanted to direct me to the inter-city bus station, not the local one. Maybe they just wanted me to leave town?
After around two hours wandering about I found a local bus stop with '22' sign on it. Success at last! Not so fast, the 22 buses only came every half an hour, and apparently not all No.22 buses went anywhere near the aviation museum. Presumably they save money on paint that way, but frustrating.
Eventually, after an hour and half of waiting, the third bus turned up, one which had a driver who had enough English to say yes it did go past the museum. Gratefully I sank into a seat.
Now I know what its like to be a stranger in a strange land.
The museum is well out into the rural hinterland, apparently adjacent to the civil airport, but as it was now after midday and I was starting to be worried that I would not make it back into town in time to catch my return train, i did not take the time to investigate that aspect.
The museum seems to occupy one main hall, with a covered entrance
alongside that entrance sits a garishly painted PZL Lim-5 (Polish-built version of the Mig-17)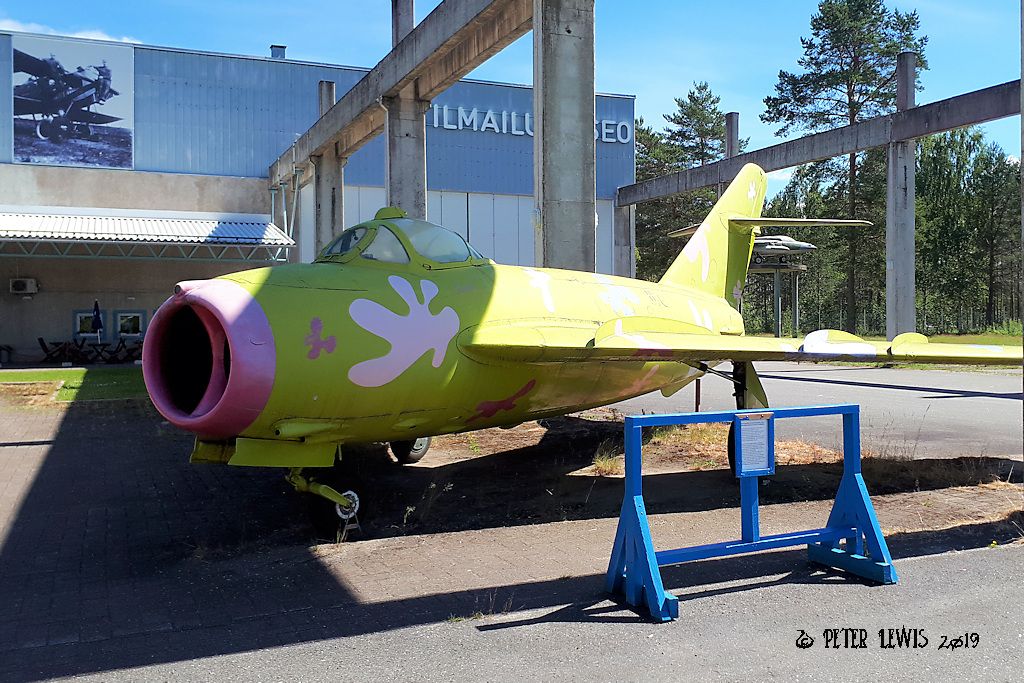 After presenting myself at the entrance and paying my 10euro entry fee I was able to enter and view.

Like most such museums, the exhibits are fairly crowded, but there are upper-level viewing gantries which does help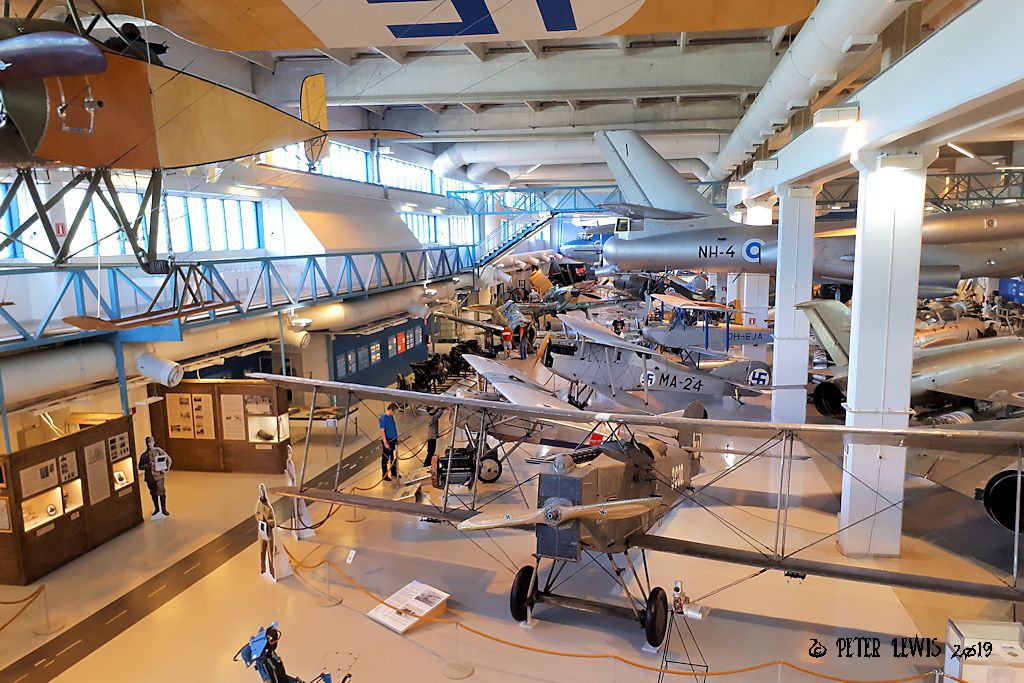 More to come