Donk
Aug 26, 2008 22:16:54 GMT 12
Post by Bruce on Aug 26, 2008 22:16:54 GMT 12
As it is mid - semester break at Uni where I work, I have escaped on annual leave for a week. As normal for most of my breaks forthe last 7 years or so, it back to work on the Adventurer. This weeks project is to take a big chunk out of the engine installation work.
Firstly I had to complete the nose cowlings I have been working on for the last month or so - this was so that I could finally clean up the huge mess that fibreglassing makes (its my first time at it - and hopefully the last - I hate the stuff!) the mouldings are finished in spray filler and just need fastenings etc. Note the landing light fitting in the lower opening (Radiator intake)
After a workshop tidy up (partial anyway...) I fitted the engine mount frame. It is painted gloss white as per current "Best Practice" (it aparently makes it easier to inspect for cracks and damage). Those who visited the aircraft earlier in the year may notice a few changes to the fuel plumbing on the firewall, also the battery has been relocated forward from behind the baggage bay (the prelim weigh suggested it was a little tail heavy).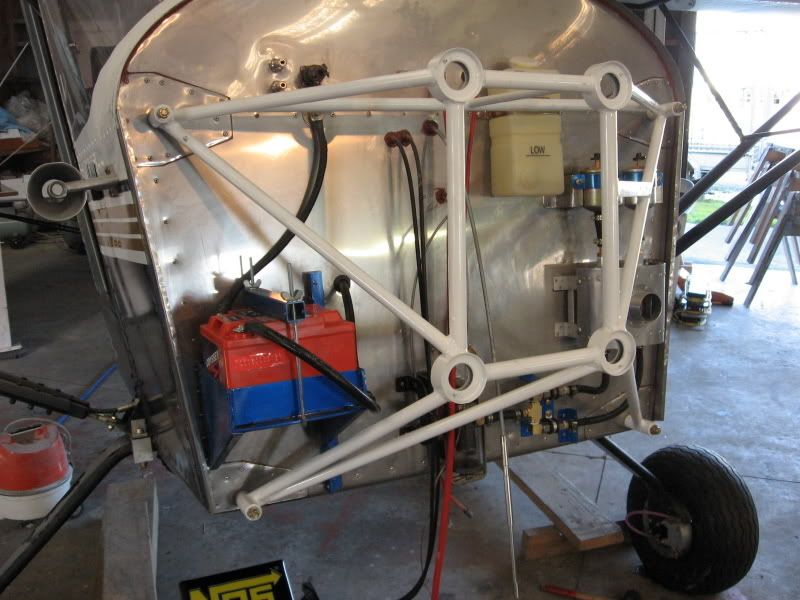 Fitting the lower bolts through the firewall was a pig of a job as there were brake lines and the flap cables getting in the way, and space was pretty restricted anyway (you can see the holes, or reach them, but not both!) this will be improved on the next one I build!

I had to get a mate to help as it was one of those "both sides of the firewall" jobs.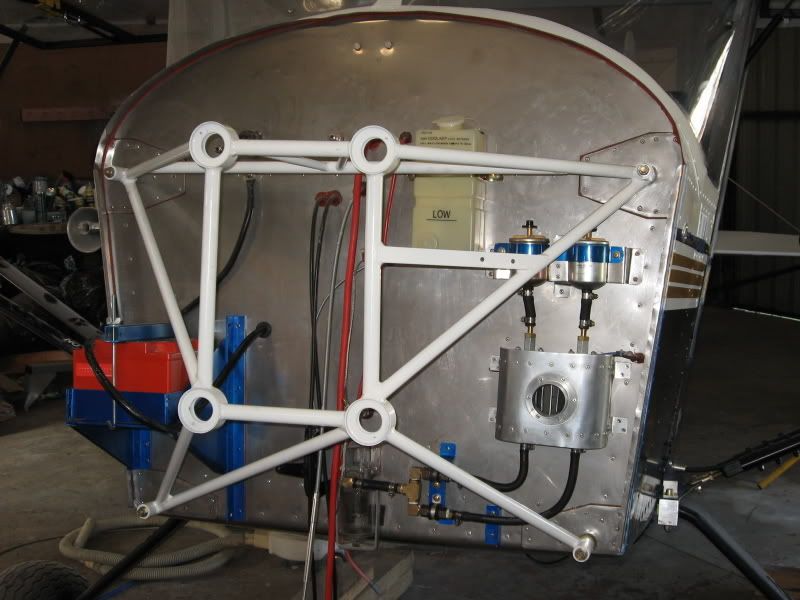 Finally, it was time to mount the engine - which was actually very straight forward compared to the contortions required earlier. Set up the lord mounts, sling the engine on the crane and everything lines up!
Donk is now in!

(in case you missed earlier threads, this is a reworked Subaru EJ20 - should be about 140hp on Avgas)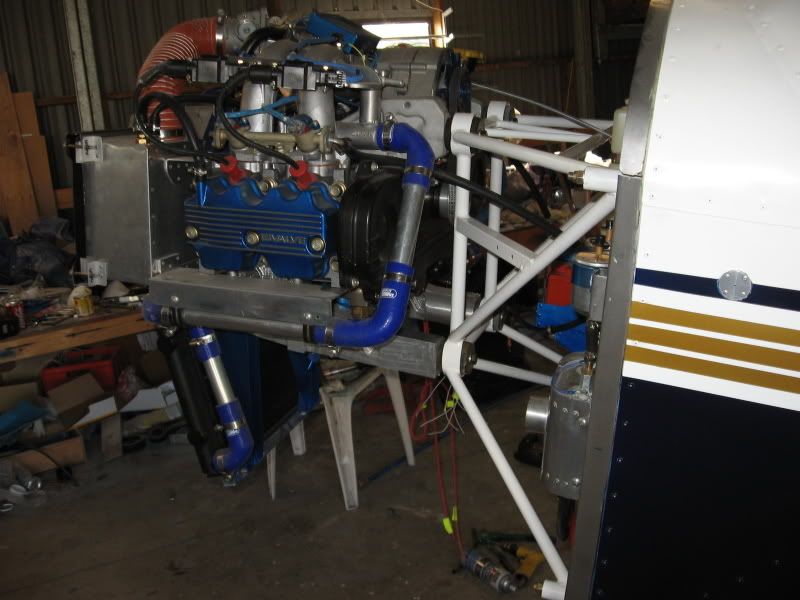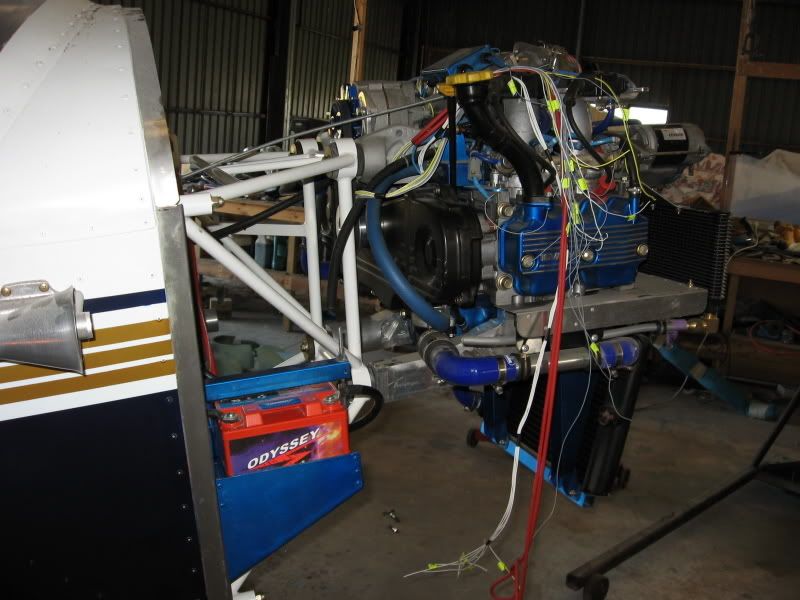 If you look closely - you will see everthing has a fine layer of dust on it - from sanding that damn Fibreglass!(it gets everywhere - despite covers) The silver object in bubble wrap sitting on the floor below the engine is one of the two mufflers ("Boy Racer" parts) that will need fitting shortly.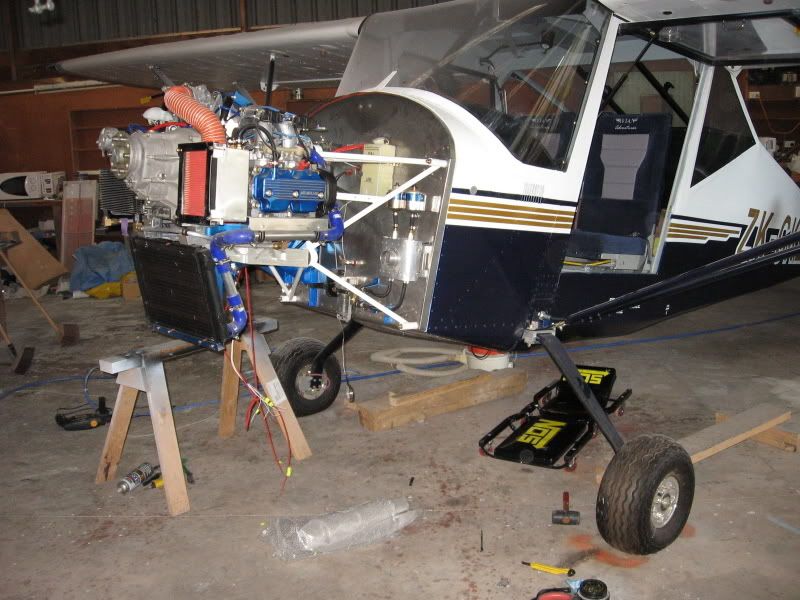 Next job for the week is to terminate all those wires (and I DO know where they all go!)