Post by noooby on Dec 4, 2015 8:59:29 GMT 12
Yes I know, this might be the wrong location for this thread, but there are a number of Kiwi's (including myself and suthg) helping out with this project.
Plus the Tiffie was used by 486 (but not this particular aircraft), plus, I believe it was a kiwi flying this Tiffie when it crashed, so there is a kiwi link to this aircraft.
Anyway.... Here are a few photos from yesterday. If anyone has ANY leads on Tiffie parts, you can PM myself or suthg and we'll investigate the information and try to get moving on any leads.
Ian does not have wings or tail or rear fuselage, but does have 12000-15000 drawings and is an aircraft sheet metal guy by trade. He would dearly love to know where tail feathers are. No, the Tempest rear fuselage/Fin/Tailplane is not the same. Similar, but not the same. There are even differences between Tiffies with the 3 blade prop (this aircraft) and the later 4 blade prop. Tailplane area was changed for one thing.
Forward Fuselage. The size of the Typhoon is amazing. It looks like it is about the same size as a P-47. Small and dainty this is not!!!
Wheels. You cannot believe how big these things are till you see them! They come up to my thigh and I'm 6ft 2!
Undercarriage legs. Something else that will need to be made from scratch unless better items can be found. The best of these two is actually bent and the mounting forging is also bent badly.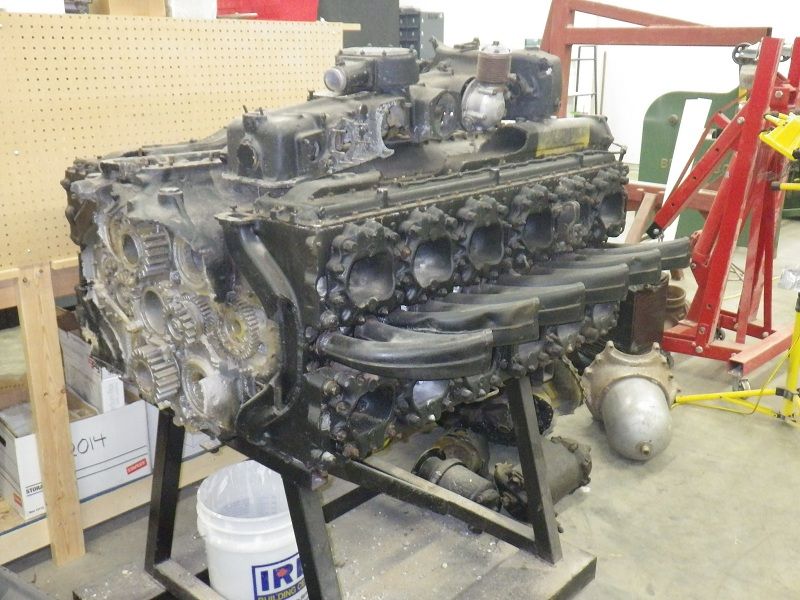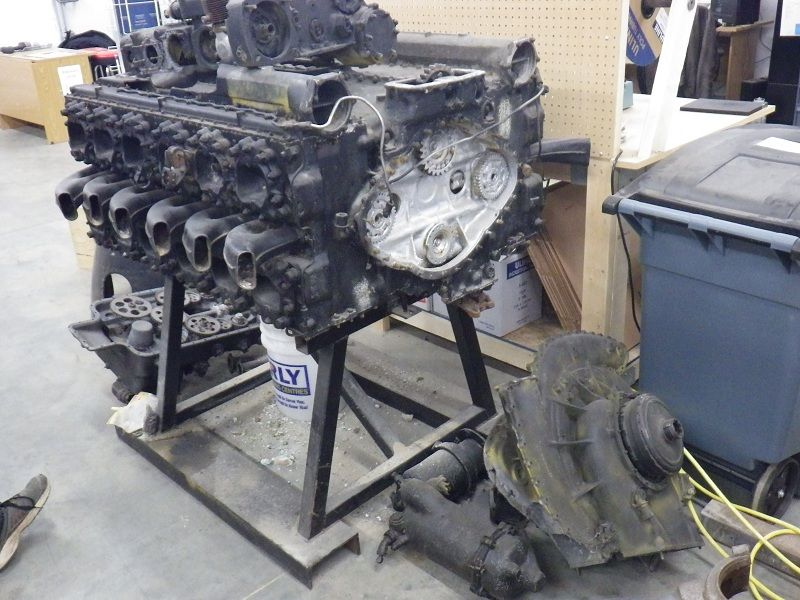 Sabre front and back. Badly damaged. Seized. Corroded. Spent many years on the bottom of the English Channel. This is a very early version (Sabre II I think) and is not usable for anything but some patterns. Ian is looking for any Sabre out there in any condition. If he can get enough individual pieces in good condition, then perhaps a production run of parts could be done to basically build new Sabres. This thing is big. Really big. I'm used to Merlins, but this thing is big. Only the Pom's would invent a 24 cylinder 4 bank inline engine with sleeve valves!
Not sure if I mentioned in, but it is a big engine! 2000lb of big

I guess it had to be big to swing a 14ft propeller.